Bagaimana jadinya jika para karakter dari anime Attack on Titan yang terlihat menakutkan dan sangat tegas berubah seperti para karakter dari anime Sailor Moon? Wah pasti tak pernah terbayang yah. Namun salah satu perusahaan di Jepang ini menggambarkannya melalui iklan obat tetes mata.
Melalui video iklan yang diunggah melalui channel YouTube nya, perusahaan obat tetes mata yang bernama Santen Pharmaceutical Co., Ltd. ini menampilkan para karakter dari anime Attack on Titan yang menggunakan produknya untuk membuat mata mereka kembali segar dan bersinar.
Dalam video tersebut digambarkan para karakter yang mengalami kelelahan mata karena terlalu sering terpapar radiasi cahaya dari gadget yang terlalu sering digunakan, setelah itu mereka meneteskan obat tersebut dan dalam sekejap mata mereka menjadi segar dan berkilau seperti kristal.
Bayangkan, seorang karakter Levi yang memiliki mata yang tajam tiba-tiba berubah menjadi sangat cantik setelah menggunakan produk tersebut, matanya berubah menjadi lebih besar dan berkilau-kilau.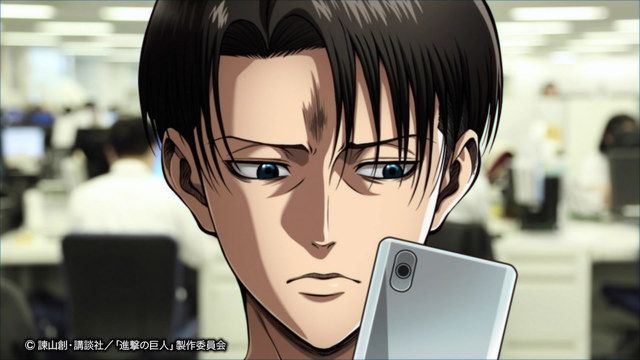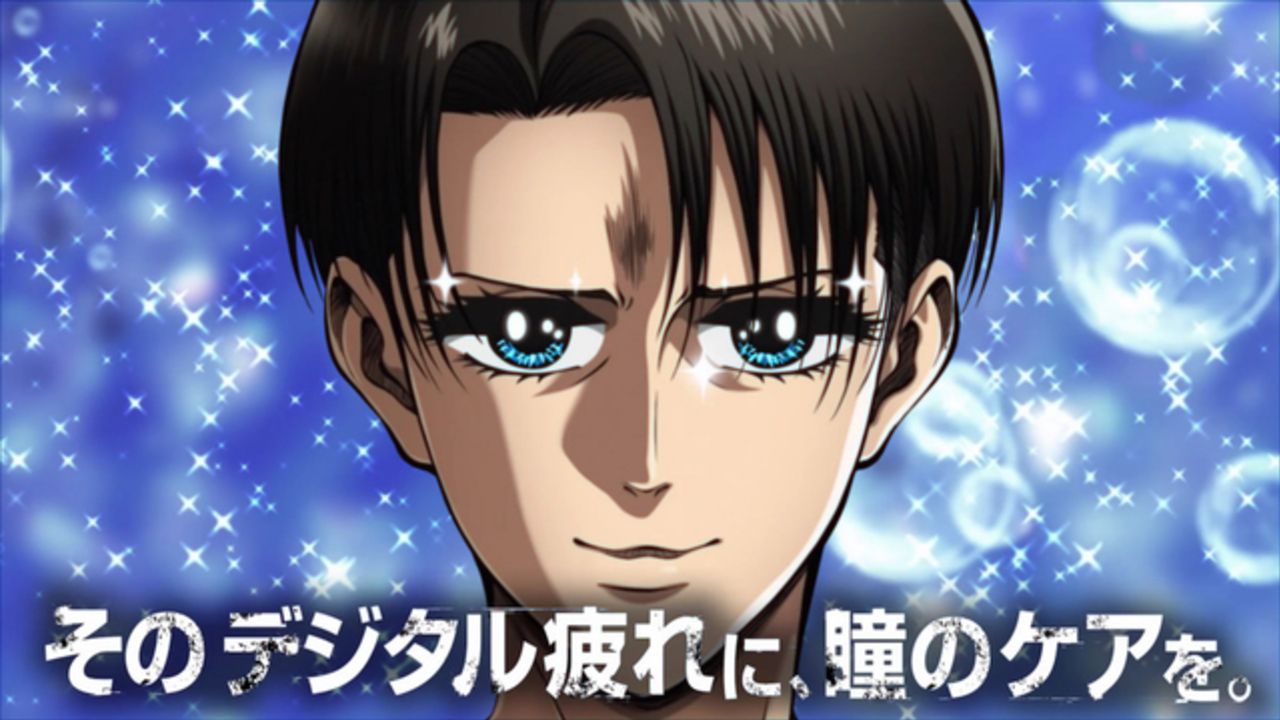 Lalu Eren, yang memiliki mata sayu dan sangat dramatis juga mengalami hal yang sama.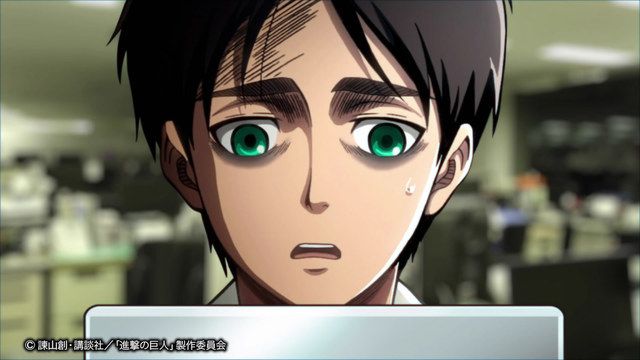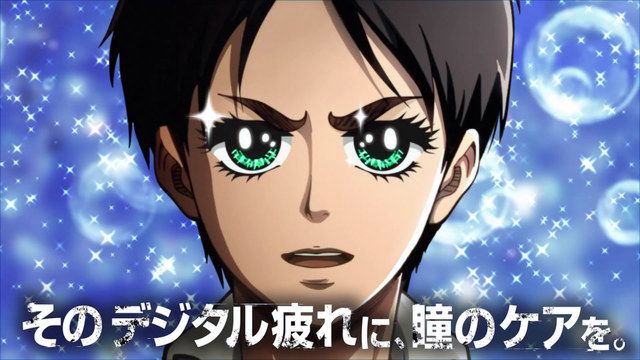 Dan yang lebih mencengangkan ialah sang Titan sendiri, dengan mata yang menakutkan ia tiba-tiba berubah menjadi sangat lucu dan tak menakutkan lagi.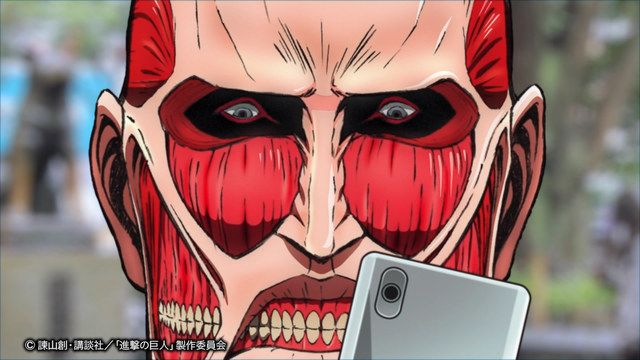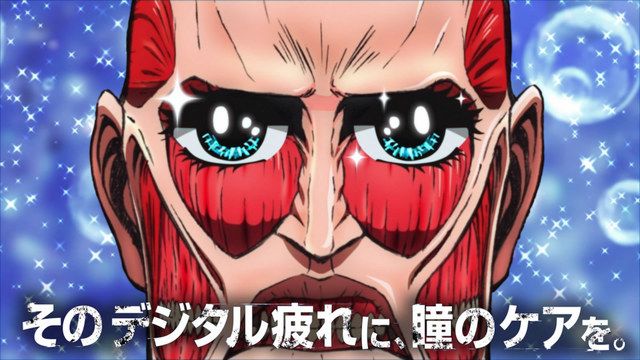 Bahkan, di The SHIBUYA 109 department store akan mengadakan "Virtual Eye Meeting" pada 1 Agustus mendatang dimana para peserta akan mendapatkan pengalaman yang belum pernah terjadi sebelumnya saat menggunakan obat tetes mata dalam ruang virtual. Ini merupakan sebuah bilik foto yang menggunakan teknologi VR untuk mengambilnya. Pada saat menggunakan jasa ini kalian akan merasakan sensasi tetes mata yang dilakukan langsung oleh Titan.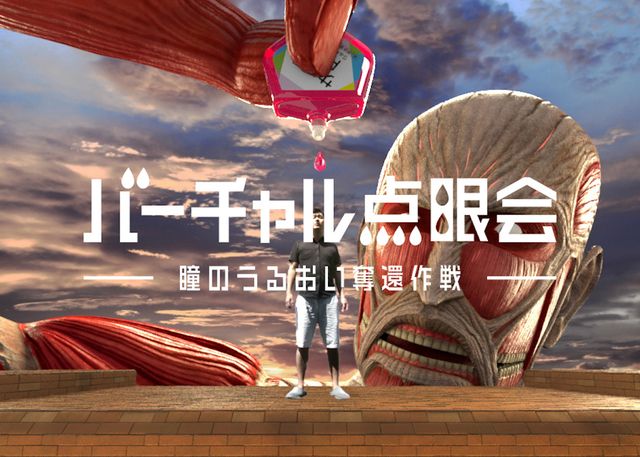 Konsep iklan yang dibuat ini berdasarkan hasil survey yang disimpulkan bahwa kebanyakan orang selalu menatap layar gadget untuk waktu yang cukup lama terutama pada anak remaja.
Sebelumnya, Santen juga berkolaborasi dengan para VTuber dalam mempromosikan produknya tersebut. Seperti Kizuna Ai dan YuNi yang terlihat lelah matanya karena terlalu sering bermain laptop. Sama seperti konsep iklan yang dibuat untuk para karakter anime Attack on Titan, mereka pun mendapatkan sensasi serupa pada saat memakai obat tetes mata tersebut.
All images: nijimen
The post Para Karakter Attack on Titan Terlihat Cantik Melalui Iklan Obat Tetes Mata Asal Jepang Ini appeared first on Japanese Station.