Digimon mengeluarkan sebuah trailer untuk film terbarunya Digimon Adventure: Last Evolution -Kizuna- yang menampilkan petualangan terakhir dari Taichi dan Agumon.
Film yang sudah diumumkan sejak tahun lalu ini menunjukkan masa dewasa "DigiDestined" dari seri originalnya. Dalam Trailer ini diperlihatkan percakapan Agumon yang bertanya kepada Taichi, apakah jika Taichi sudah dewasa mereka akan terus bersama. Taichi pun menegaskan bahwa mereka akan selalu Bersama. Simak trailernya berikut ini.
Selain trailer, Digimon juga mengeluarkan sebuah poster dan sebuah karya dari karakter desainer original Katsuyoshi Nakatsuru yang menunjukkan pertemuan Taichi dengan Koromon.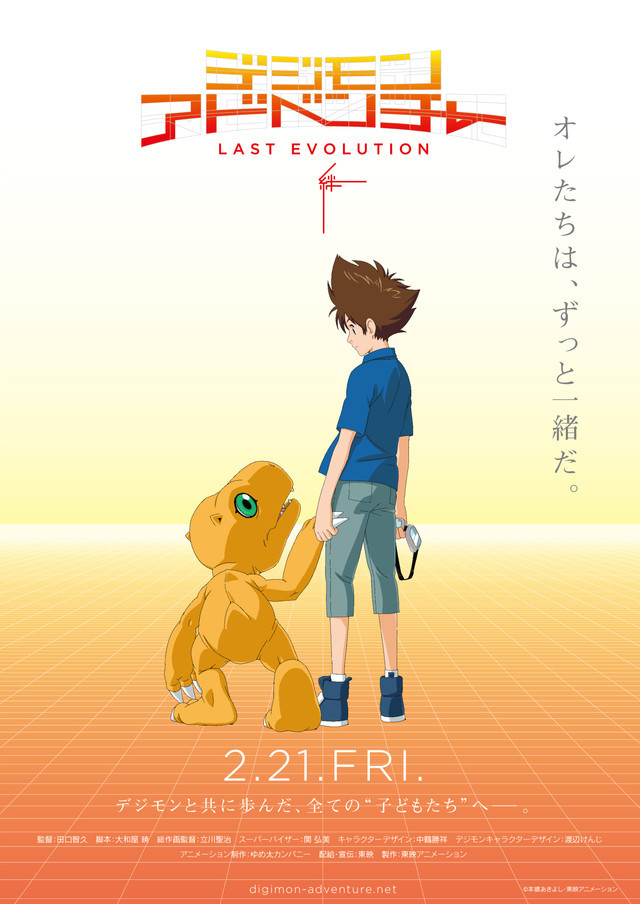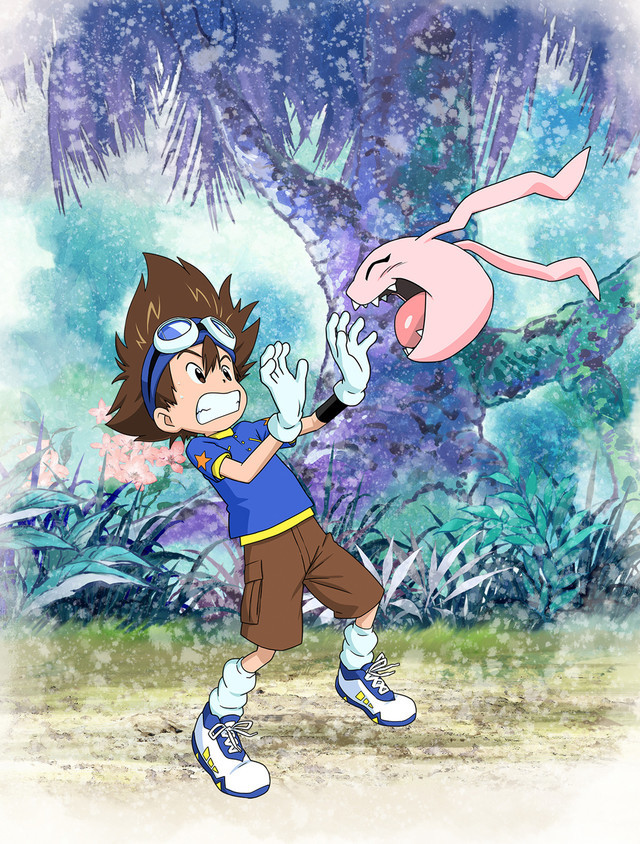 Film ini akan disutradarai oleh Tomohisa Taguchi (Kino's Journey -the Beautiful World-, Persona4 the Golden ANIMATION), dengan naskah oleh Akatsuki Yamatoya (Gintama, Soul Eater), yang telah menulis untuk Digimon Adventure dan musim-musim selanjutnya.
Digimon Adventure: Last Evolution -Kizuna- akan tayang di bioskop Jepang pada tanggal 1 Februari 2020.
Sumber: Chunrchyroll
The post Trailer Digimon Adventure Last Evolution, Petualangan Terakhir Taichi dan Agumon appeared first on Japanese Station.