Ketika kalian mencari destinasi liburan yang menarik di Jepang, banyak yang langsung tertuju ke kota-kota besar seperti Tokyo, Osaka, Kyoto, dll, namun bagaimana dengan Kanazawa?
Dijuluki sebagai Little Kyoto, Kanazawa merupakan salah satu kota besar yang sempat merana berada di bawah bayang-bayang kota pesaingnya yang lebih terkenal. Namun, kota ini semakin mudah dijangkau seiring adanya kereta cepat Shinkansen dan menjadi salah satu kota dengan daya Tarik wisata yang menawan.
Kanazawa sendiri merupakan ibukota dari Perfektur Ishikawa dan berada di region Chubu. Karena terhindar dari kerusakan yang melanda sebagian Jepang pada saat perang dunia ke II, banyak distrik peninggalan era Edo serta bangunan bersejarah yang masih bertahan. Kota ini memiliki banyak sekali tempat-tempat menarik yang bisa kalian kunjungi dari salah satu taman terindah yang ada di Jepang, Kastil bersejarah , museum seni, hingga distrik Geisha dan Samurai yang penuh dengan sejarah.
Akses menuju kota ini pun cukup mudah dan dapat dijangkau dengan menggunakan pesawat domestik, kereta cepat Shinkansen, ataupun dengan menggunakan bus. Apa saja kira-kira yang bisa dikunjungi di Kanazawa? Berikut adalah beberapa tempat yang tim Japanese Station rekomendasikan untuk kalian para traveler yang akan berkunjung ke Kanazawa.
Mencari Sarapan pagi di Pasar Lokal Omichi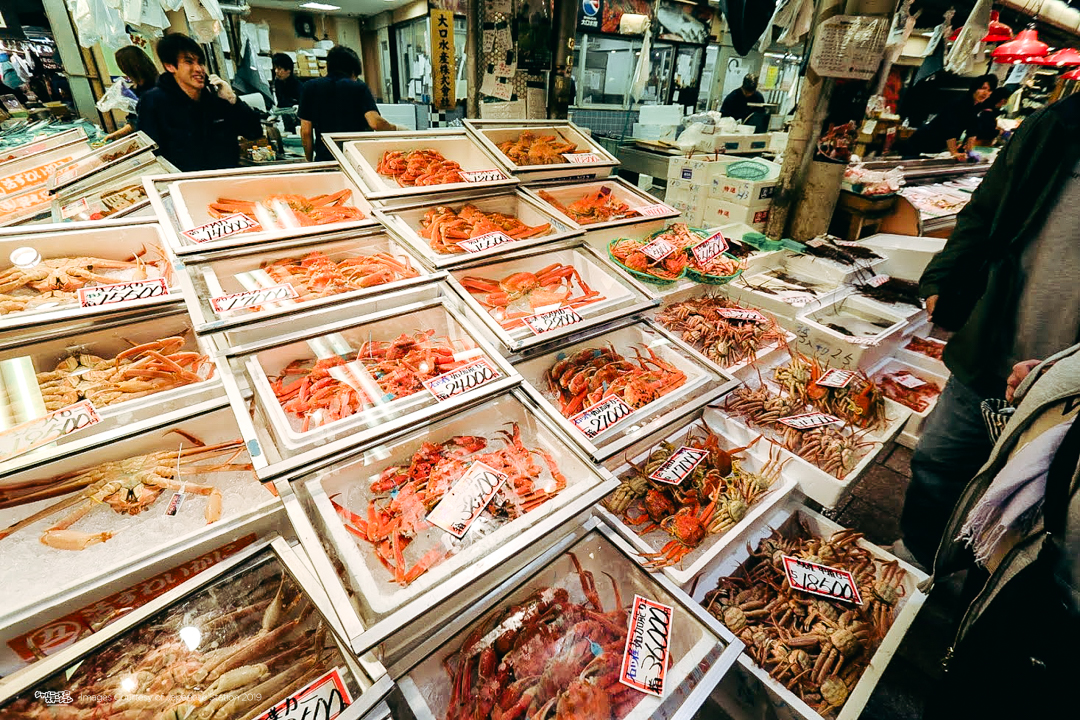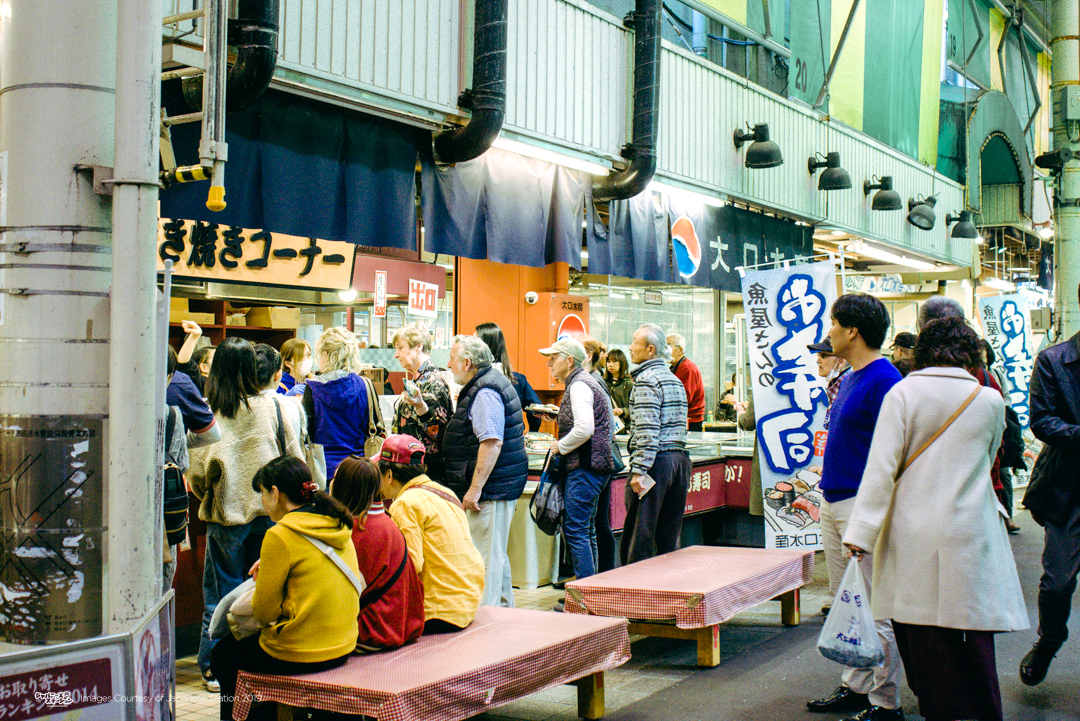 Pasar ini selalu menjadi sorotan para turis yang berkunjung ke kota ini, tempat ini dipenuhi oleh kios-kios yang menjual berbagai macam sayuran dan ikan segar dari laut Jepang. Terletak di pusat kota dekat dengan stasiun kereta utama. Pasar ini telah beroprasi selama lebih dari 280 tahun dan mendapat julukan sebagai "Kanazawa's kitchen".
Tempat ini sangat menarik karena kalian akan menemukan banyak sekali interaksi antara penjual dan pembeli, tidak hanya bahan makanan mentah, kalian juga bisa menemukan beberapa tempat makan dengan harga yang beragam dan terjamin kualitas dan kesegarannya mulai dari makanan ringan hingga makanan berat untuk memulai perjalanan kalian menuju destinasi selanjutnya.
88番地 Aokusamachi,
Kanazawa, Ishikawa 920-0907, Japan
9:00 – 17:30
Membuat Cindera Mata Sendiri di Hakuichi.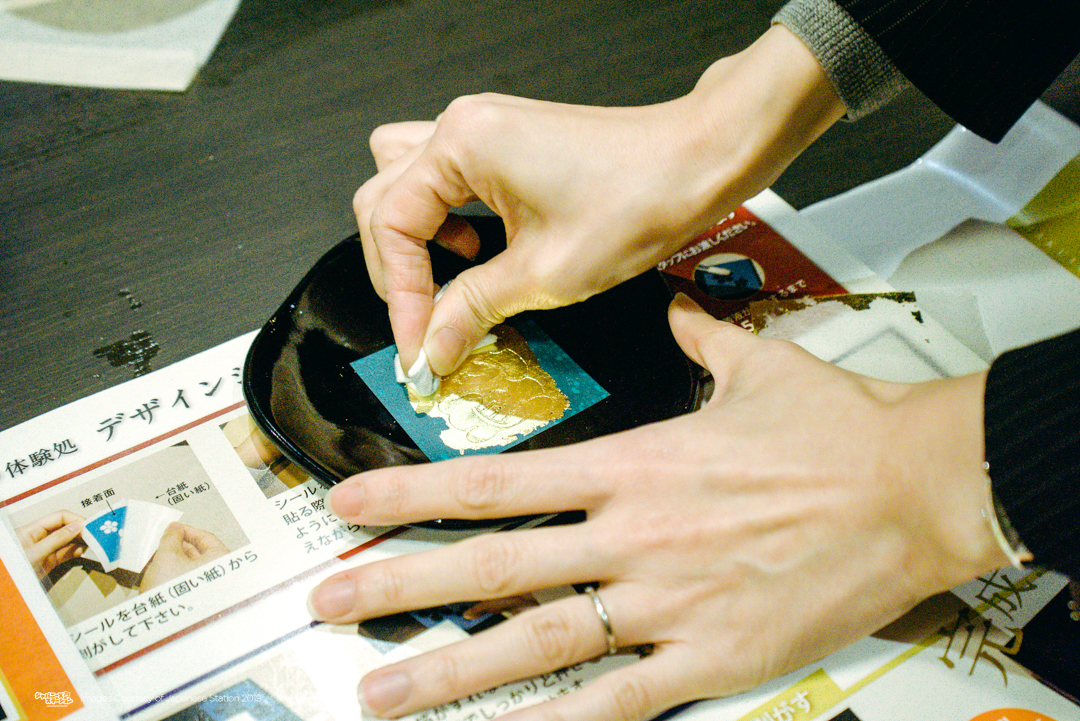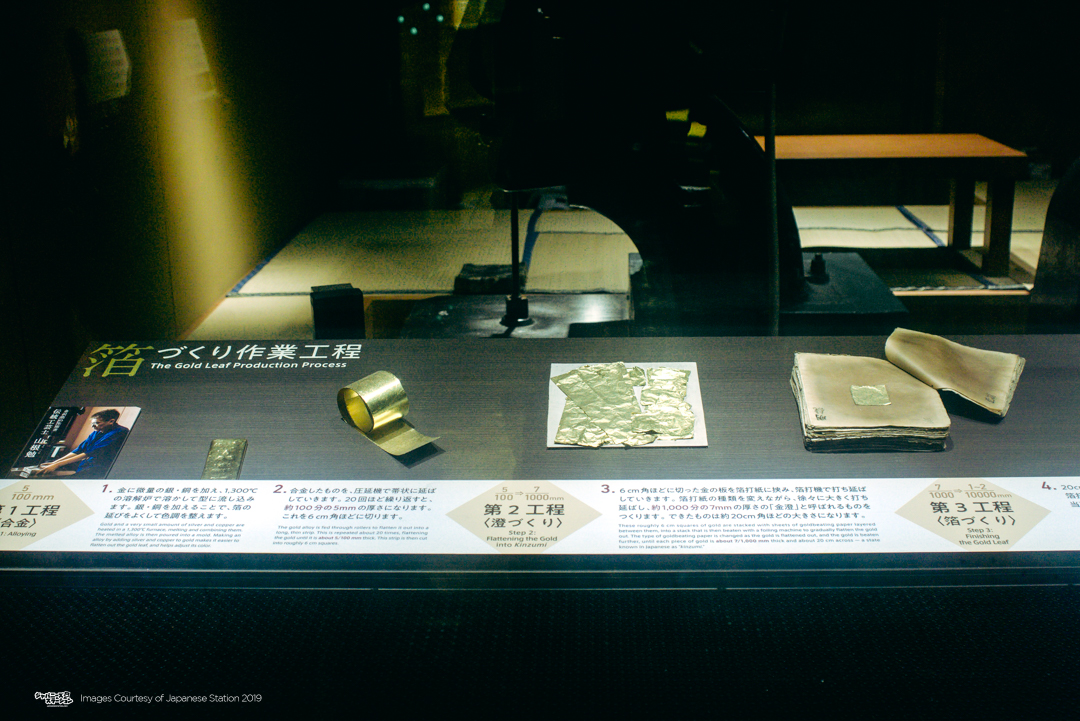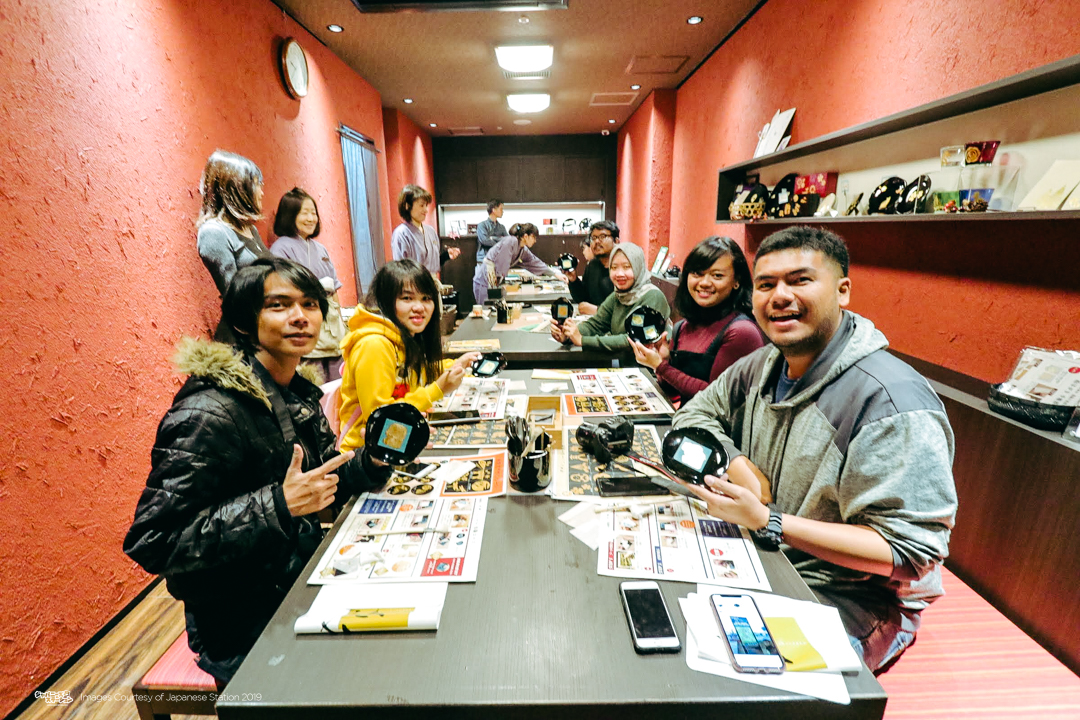 Kanazawa merupakan kota yang terkenal dengan kerajinan dan budayanya salah satunya adalah kerajinan emasnya. Hakuichi merupakan tempat yang cocok untuk kalian yang ingin mencari cindera mata sekaligus mempelajari cara membuanya. Disini tempat ini kalian bisa merasakan pengalaman membuat benda-benda dengan hiasan lembaran-lembaran emas. Tidak hanya itu, sejarah tentang bagaimana proses pembuatan lembaran emas di Kanazawa juga dijelaskan disini, kalian juga bisa melihat langsung proses pembuatannya dari sebuah logam, hingga lembaran emas yang sangat tipis.
Hakuichi sendiri merupakan sebuah tempat dimana kalian bisa merasakan proses membuat kerajinan tangan dengan berbagai tingkat kesulitan mulai dari pemula hingga expert. Kalian bisa memilih sendiri benda-benda yang ingin kalian buat mulai dari sumpit, kotak makanan, piring hingga nampan. Kegiatan ini cocok untuk kalian kunjungi perorangan atau ramai-ramai Bersama teman atau keluarga dengan harga yang relatif murah mulai dari 500 yen. Di lantai dua tempat ini juga terdapat sebuah toko dimana kalian bisa membeli langsung berbagai barang yang terbuat dari emas mulai dari hiasan meja hingga produk kecantikan.
2-1-1 Morito, Kanazawa-shi,
Ishikawa 921-8061, Japan
076-240-8911
9:00 – 16:00
Melihat Pameran Seni Kontemporer di 21st Century Museum of Contemporary Art Kanazawa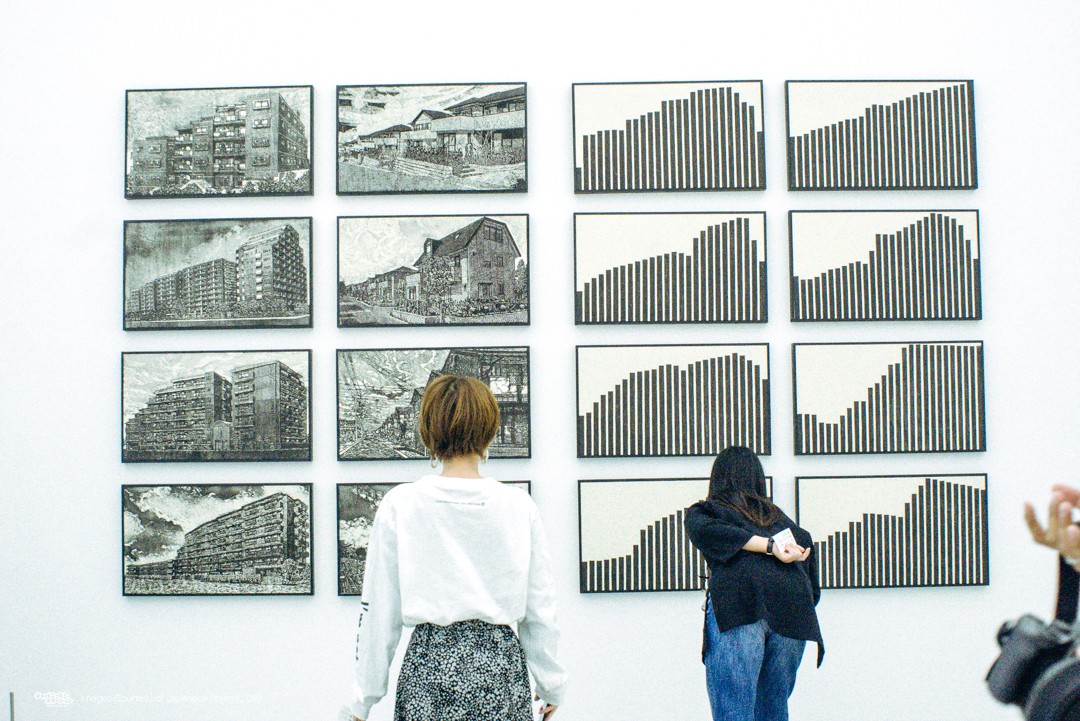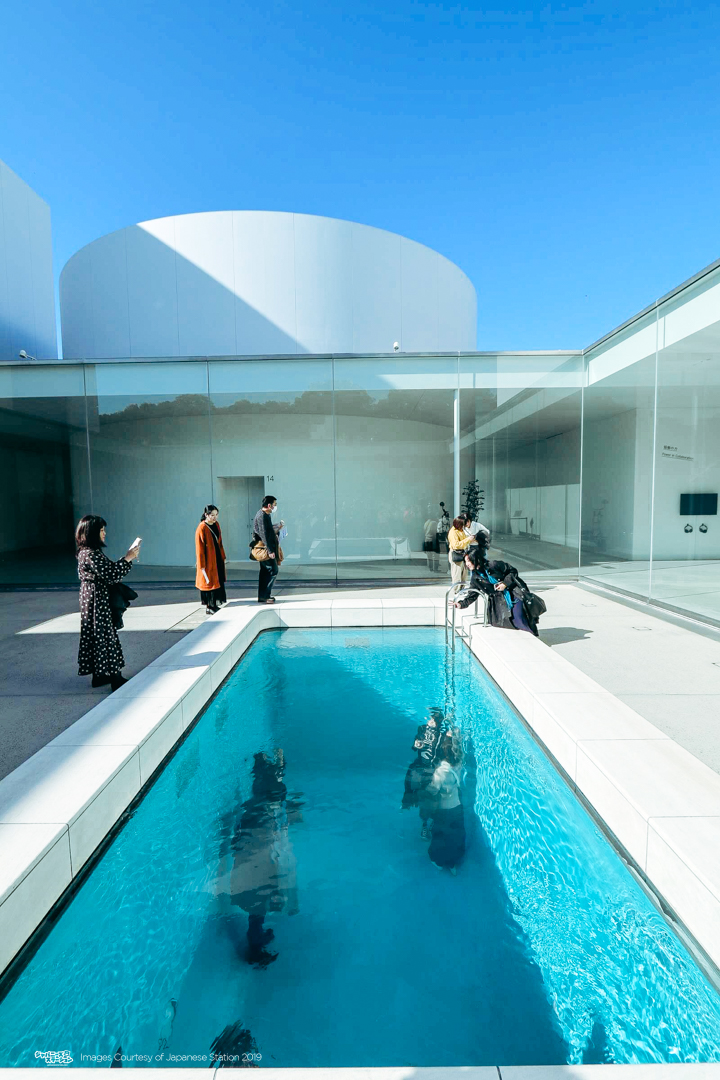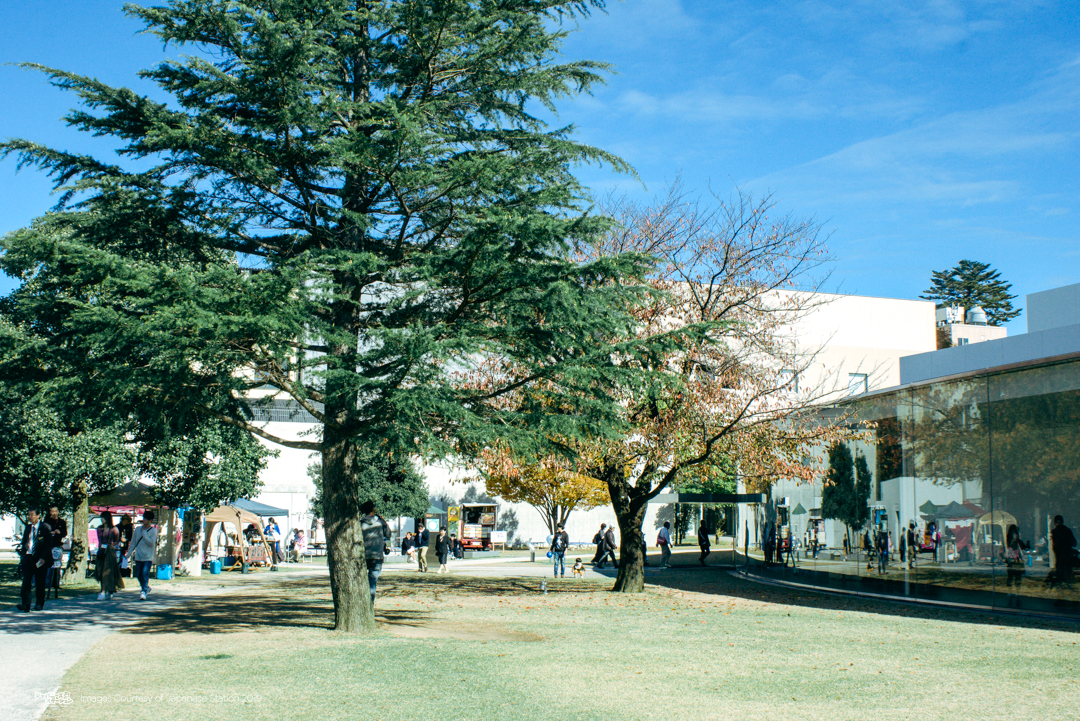 21st Century Museum of Contemporary Art Kanazawa merupakan sebuah museum seni kontemporer karya dari duo arsitek Jepang yang bernama Kazuo Sejima dan Ryue Nishizawa dan sempat dianugrahi penghargaan tertinggi dalam bidang arsitektur. Musuem ini berlokasi di tengah kota Kanazawa berdekatan dengan Taman Kenrokuen dan Ishikawa Prefectural Museum of Art, serta Kastil Kanazawa.
Galeri yang ditampilkan disini merupakan hasil karya seniman Jepang dan beberapa seniman di berbagai negara di seluruh dunia. Museum ini juga merupakan salah satu museum seni yang sangat populer di Jepang, selain galeri seni tempat ini juga mempunya perpustakaan, ruang publik, dan juga area untuk anak-anak.
Untuk menuju 21st century museum of contemporary art, kanazawa ini, kalian bisa manaiki bus dari stasiun Kanazawa menuju halte Hirossaka, dilanjutkan dengan berjalan kaki sebentar menuju museum ini. Terdapat juga bus JR yang beroprasi setiap jam untuk kalian yang memiliki JR Pass. Dari lokasi museum ini kalian juga bisa berjalan kaki menuju Taman Kenrokuen dan Kastil Kanazawa.
1 Chome-2-1 Hirosaka, Kanazawa, Ishikawa 920-8509, Japan
Jam Operasional10:00 – 18:00
+81 76-220-2800
Biaya masuk relative tergantung tiap eksibisi rata-rata 1000 yen
*Sedang ditutup untuk renovasi dari 20 Desember 2019 hinggal 3 Februari 2020
Melihat Kemegahan Kastil Kanazawa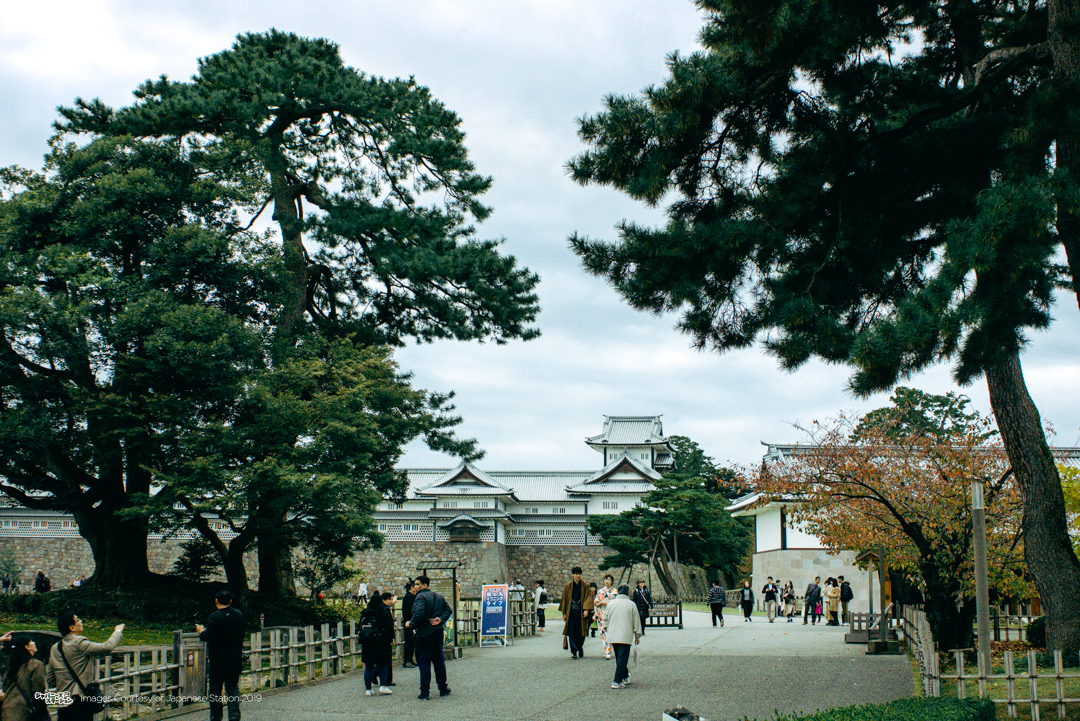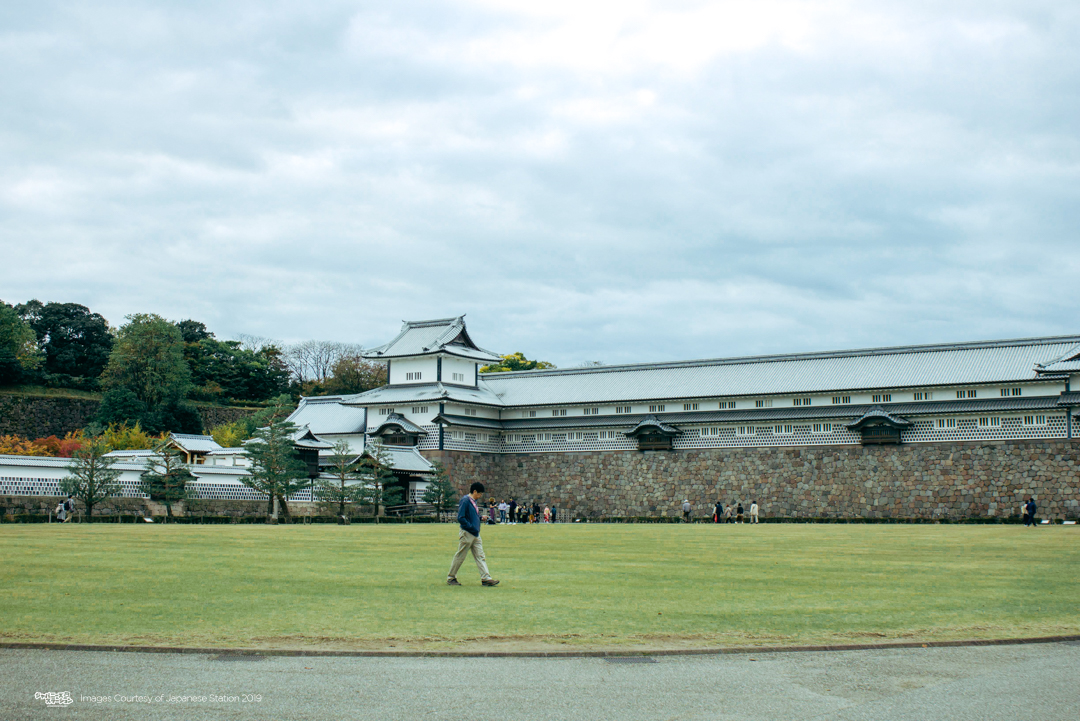 Kastil Kanazawa merupakan kastil peninggalan keluarga Maeda dari klan Kaga yang datang ke Kanazawa pada tahun 1583 dan menjadi saksi biksu kekuasaan klan Kaga di masa lalu. Kastil ini mendapatkan perhatian extra ketika di bawah kekuasaan Toshiie Maeda salah seorang jendral yang mengikuti Nobunaga Oda pada zaman Sengoku. Sayangnya beberapa peristiwa kebakaran mengakibatkan beberapa area kastil lenyap.
Kastil ini sempat beralih fungsi dari yang mulanya tempat tinggal keluarga Maeda menjadi pusat militer karena memiliki parit besar yang mengelilingi kastil, setiap musuh yang mendekat diharuskan melewati parit terlebih dahulu sehingga tempat ini cocok untuk menjadi banteng pertahanan. Banyak wisatawan yang mengunjungi kastil untuk belajar lebih dalam tentang sejarah Jepang. Sekaligus, untuk mengagumi kemegahan kastil yang dibangun oleh Maeda Toshiie.
Marunouchi, Kanazawa,Ishikawa 920-0937, Japan
Jam operasional 9:30 – 4:30
Menikmati Keindahan Salah Satu Taman Terindah di Jepang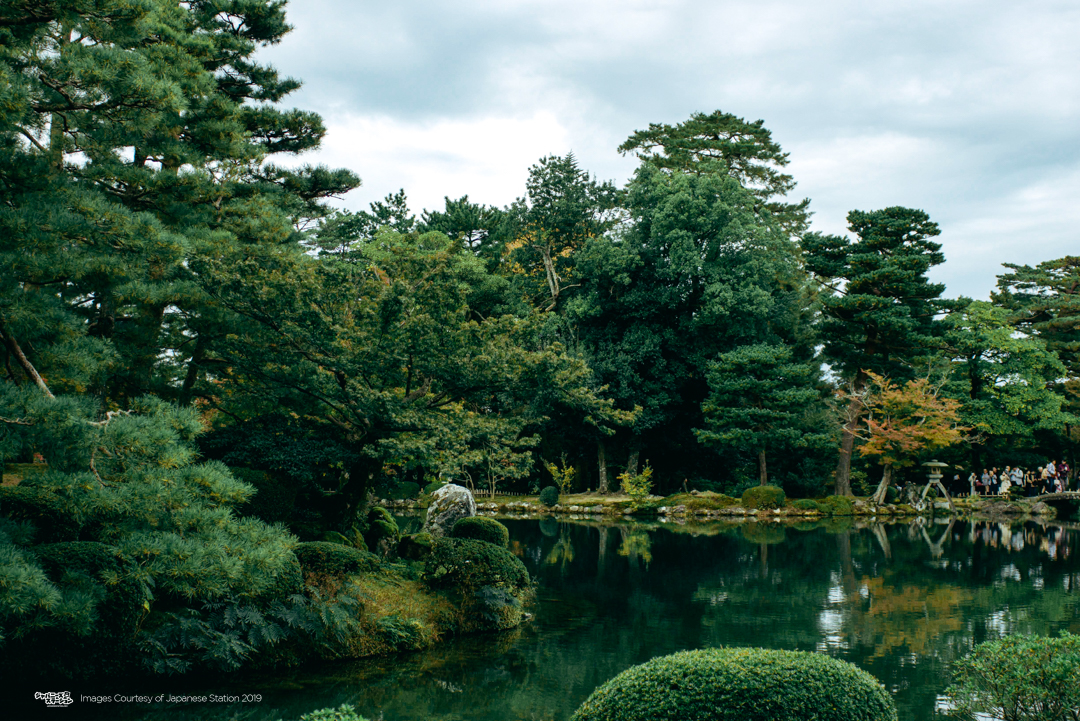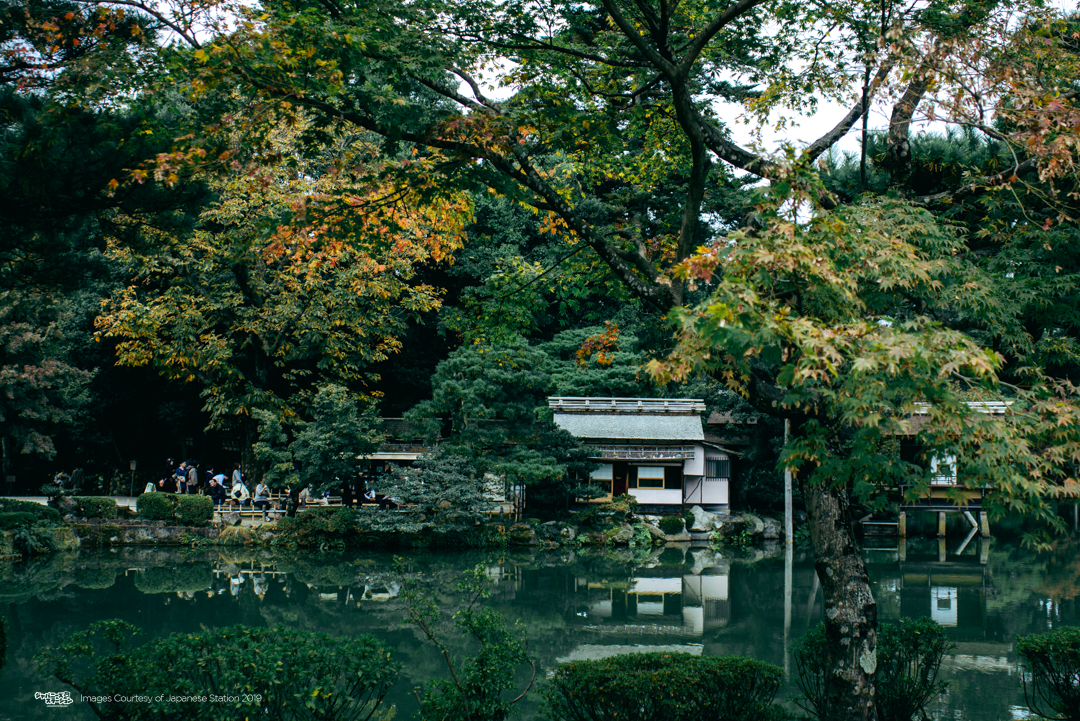 Taman Kenrokuen merupakan taman yang dibangun oleh Keluarga Maeda yang memerintah Klan Kaga di zaman feudal yang saat ini merupakan daerah Ishikawa dan Toyama. Terletak di pusat kota Kanazawa dan berdampingan dengan Kastil Kanazawa, taman ini sangat terkenal dan merupakan salah satu dari tiga taman terbaik di Jepang bersama dengan Taman Kairakuen di Mito, Prefektur Ibaraki, dan Taman Kōrakuen di Okayama, Prefektur Okayama. Ketika masih dalam kekuasaan keluarga Maeda, taman ini tidak dibuka untuk umum namun hanya untuk para anggota kerajaan saja.
Kenrokuen sendiri secara harfiah dapat diartikan sebagai "taman dengan enam keagungan" meliputi kelapangan, pengasingan, kuno, tiruan, air yang melimpah dan pemandangan yang indah. Taman ini sangat indah dengan gabungan berbagai unsur-unsur alam dalam satu tempat seperti kolam yang besar, sungai kecil, air mancur, berbagai jenis pohon dan bunga, bangunan tradisional, dan jalan setapak untuk mengelilingi taman ini.
1 Kenrokumachi, Kanazawa,Ishikawa 920-0936, Japan
Jam operasional
+81 76-234-3800
Biaya masuk sekitar 300 Yen
Berjalan-jalan di Distrik peninggalan Era Edo di Higashi Chaya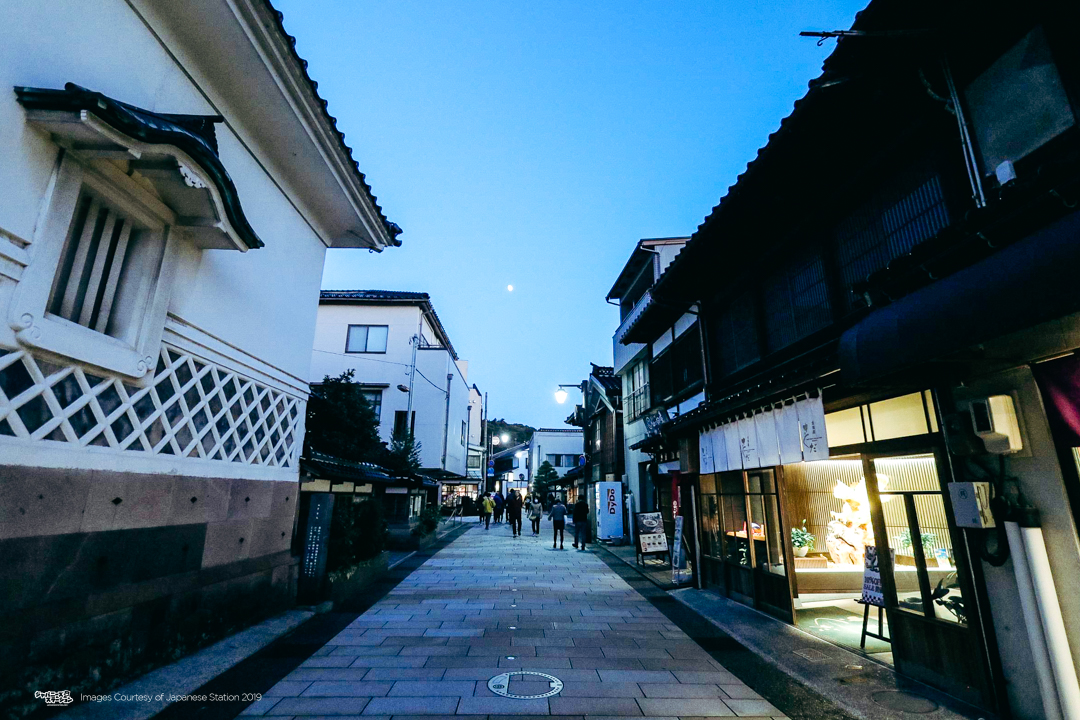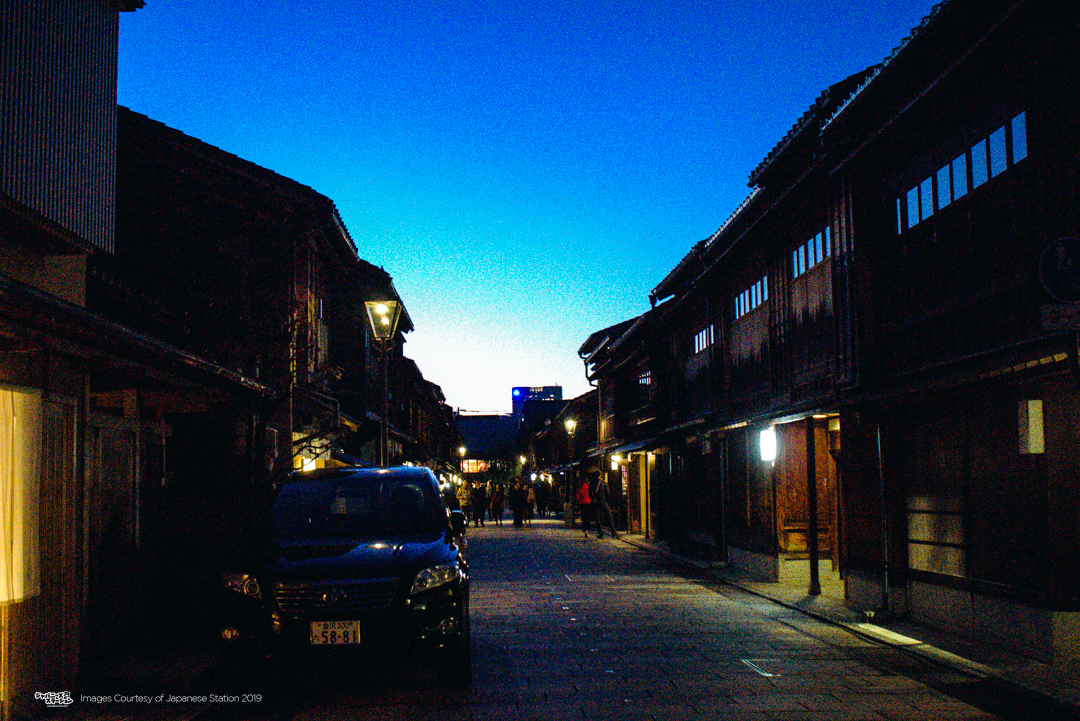 Tempat yang sangat fotogenik dan wajib untuk dikunjungi di Kanazawa. Higashi Chaya merupakan daya tarik utama kota ini, bila jadwalnya tepat, kalian juga bisa menonton pertunjukan Geisha disini. Chaya sendiri merupakan sebutan untuk restoran dimana kita bisa menikmati meakanan sambal menonton para geisha yang menari dan menyanyi secara langsung.
Kalian bisa berjalan-jalan menyusuri keindahan komplek yang dipenuhi dengan bangunan-bangunan kayu tradisional, berfoto-foto, dan mengunjungi keda-kedai makanan, kerajinan emas, serta memasuki tempat upacara minum teh yang seluruh ruangannya dilapisi oleh emas. Shima Teahouse dan Kaikaro Teahouse dibuka untuk umum, sedangkan bangunan lainnya sekarang merupakan tempat pemukiman, toko souvenir, dan café.
Higashi Chaya terletak sekitar 1 kilometer di selatan taman kenrokuen dan kastil kanazawa dan dapat di akses dengan mudah dengan menggunakan Kanazawa Bus Loop.
1 Chome-13 Higashiyama,
Kanazawa, Ishikawa 920-0831, Japan
Dibuka selama 24 Jam
Letak destinasi wisata di Kanazawa ini semuanya berdekatan, sehingga semuanya bisa kalian kunjungi dalam satu hari. Bila kalian ada berencana ke Jepang, kota ini harus ada di list kalian!
The post Apa saja yang bisa di lakukan di Kanazawa? appeared first on Japanese Station.