Semakin mendekati penghujung bulan Februari, berarti semakin dekat dengan Pokemon Day! Ya, 27 Februari adalah hari peringatan rilisnya game pertama Pokemon, Pokemon Red and Blue di Jepang yang dirilis pada 27 Februari 1996. Sejak saat itu, 27 Februari diperingati sebagai Pokemon Day.
Nah, untuk Pokemon Day tahun ini, staff pembuat seri game Pokemon menyiapkan sesuatu yang spesial, yaitu Pokemon of The Year Award! Nantinya, para fans Pokemon bisa melakukan voting untuk Pokemon favorit mereka. Para staf juga telah menyiapkan video promotional video untuk event voting ini.
Gelar Pokemon of The Year akan diberikan ke Pokemon terpopuler di masing-masing area. Untuk memilih, kamu hanya perlu masuk ke akun google-mu lalu ketik "pokemon vote" dan search!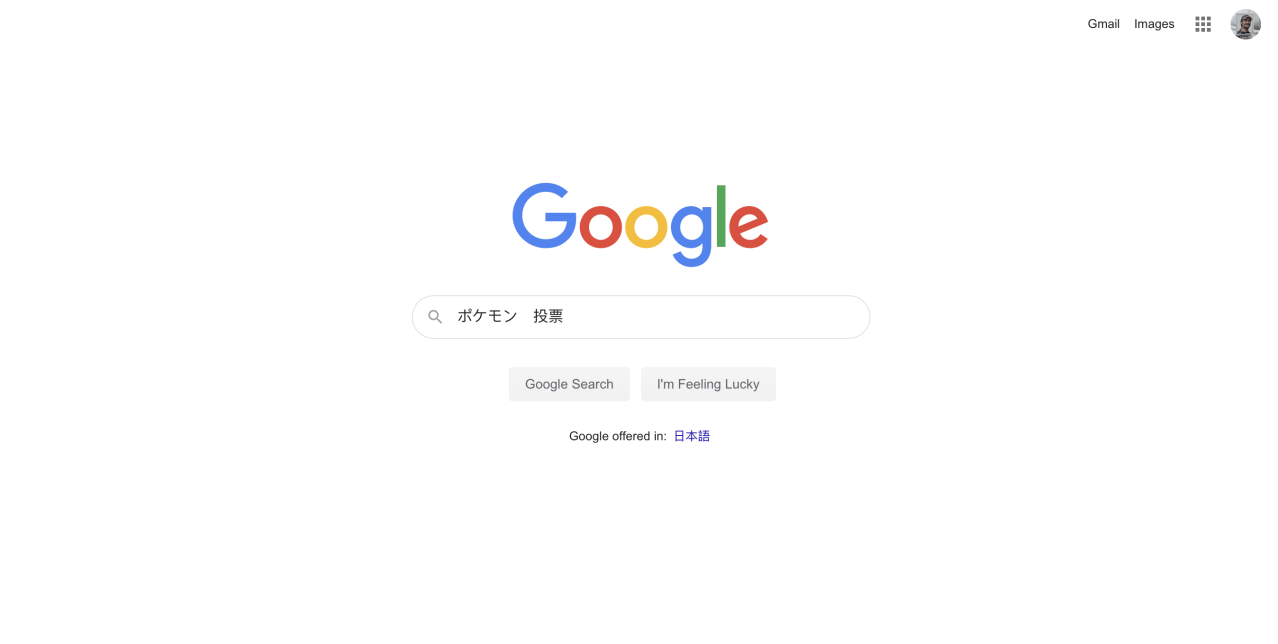 Setelah itu, akan muncul list Pokemon berdasarkan areanya.Nah, pilih salah satu area, lalu klik vote. Kamu bisa memilih 1 Pokemon di 1 area setiap harinya.Batas waktu voting adalah tepat tengah malam di tanggal 14 Februari 2020.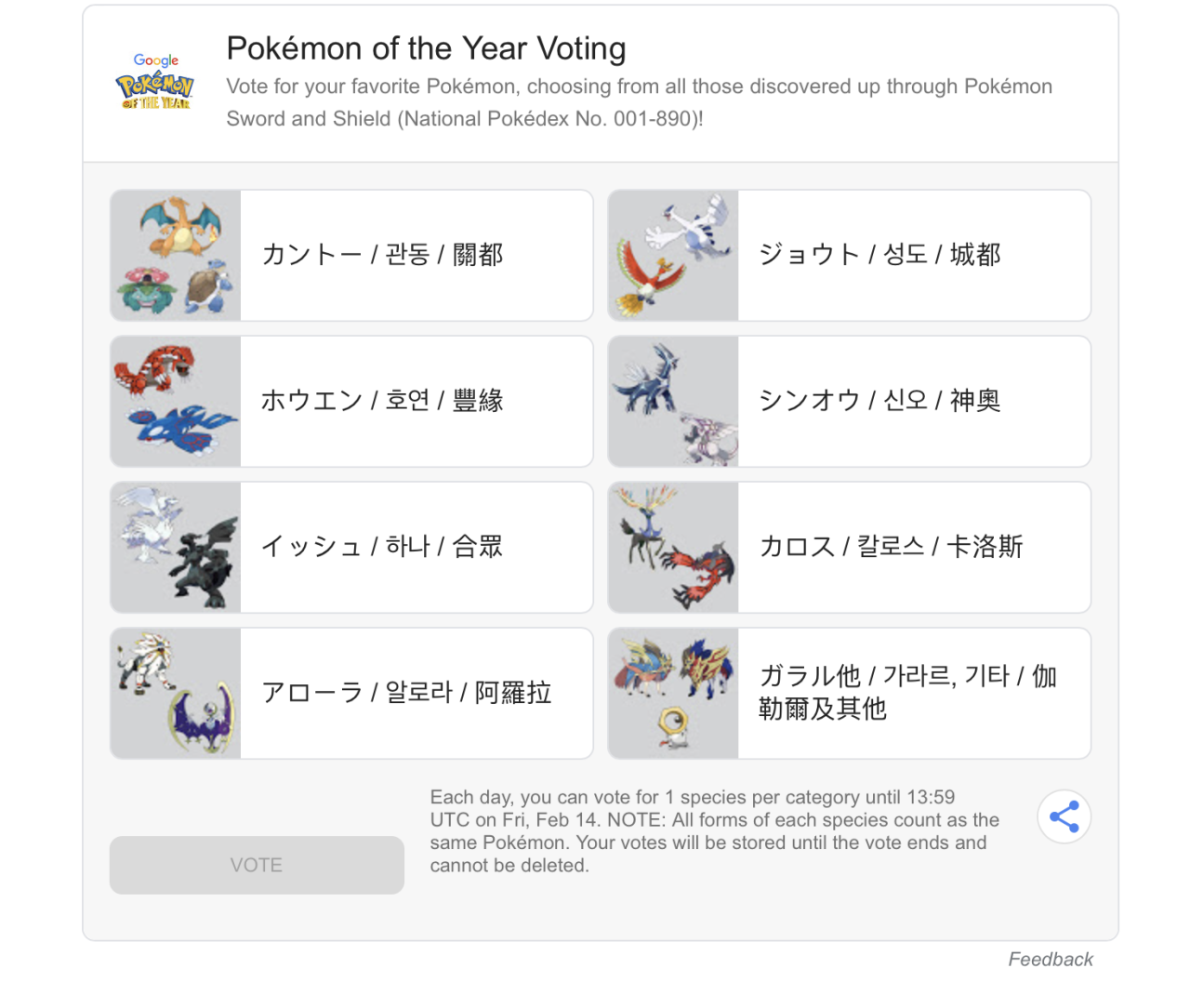 Hasilnya tentu akan diumumkan saat Pokemon Day di 27 Februari nanti. Nah, janan lupa vote buat Pokemon jagoanmu ya!
The post Voting untuk "Pokemon of the Year" Telah Dibuka! appeared first on Japanese Station.