Meskipun nama Prefektur Chiba di Jepang tidak sebeken tetangganya, Tokyo, ternyata prefektur yang masih berada di area Kanto ini menyimpan banyak hal menarik lho. Apa saja? Simak 5 hal menarik yang bisa kamu lakukan di Chiba ini!
Berkunjung ke Theme Park Terbesar Jepang, Tokyo Disneyland!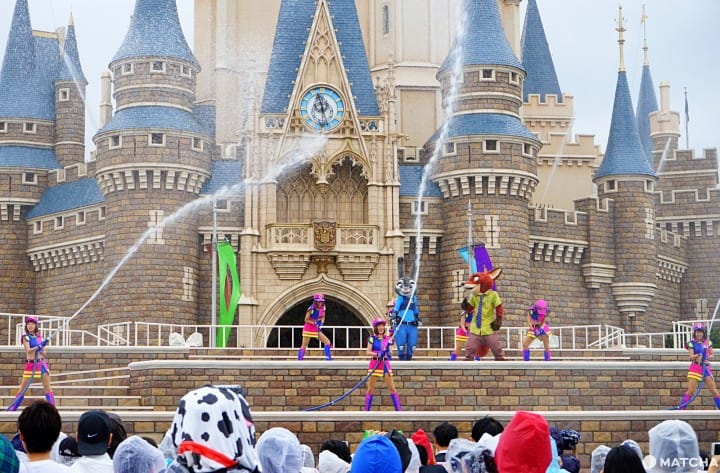 Jika berkunjung ke Chiba, tentunya harus coba datang ke theme park terbesar di Jepang, Tokyo Disneyland. Theme park bertema Disney yang telah berdiri sejak tahun 1983 ini punya banyak wahana menarik seperti berlayar bersama Kapten Jack dari wahana Pirates of Carribean, basah-basahan di Splash Mountain, atau mengelilingi "dunia" dengan naik perahu bersama karakter Disney, dan masih banyak lagi. Wajib dikunjungi!
Berfoto di Gua Paling Instagramable di Jepang, Gua Kameiwa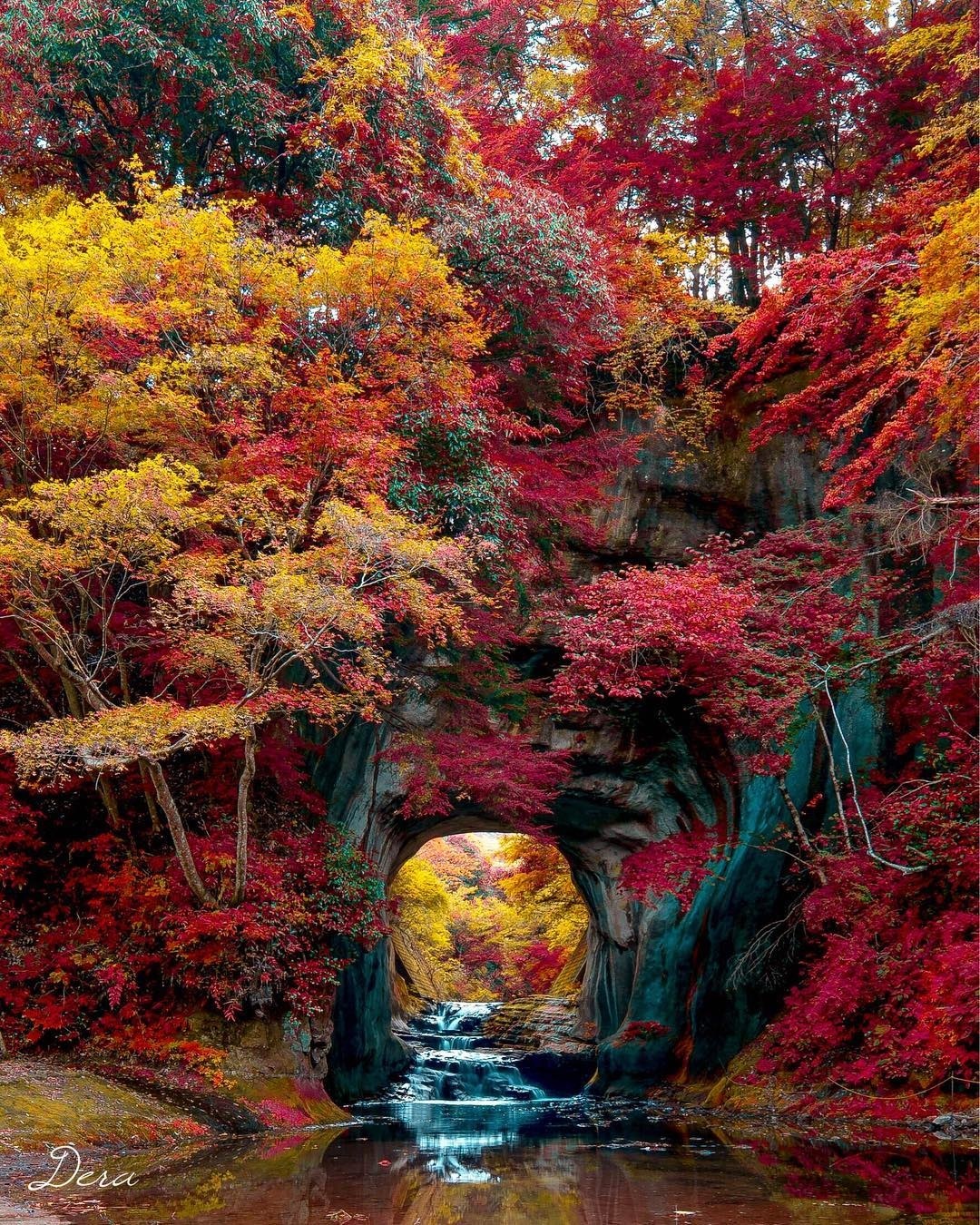 Buat kamu anak gaul yang hobi foto-foto, harus coba datang ke Gua Kameiwa. Gua cantik ini mendadak viral sejak ada sebuah akun instagram dengan username japanawaits yang mengunggah foto pemandangan cantik gua ini. Nah sejak saat itu, gua yang membuatmu serasa masuk ke negeri dongeng ini diabjiri turs baik dari dalam maupun luar Jepang. Cahaya matahari yang menembus tengah guanya membuat tempat ini makin cantik. Waktu terbaik datang ke gua ini adalah di musim gugur, saat semua daun berubah warna menjadi kemerahan. Cantik!
Kembali ke Zaman Edo di Sawara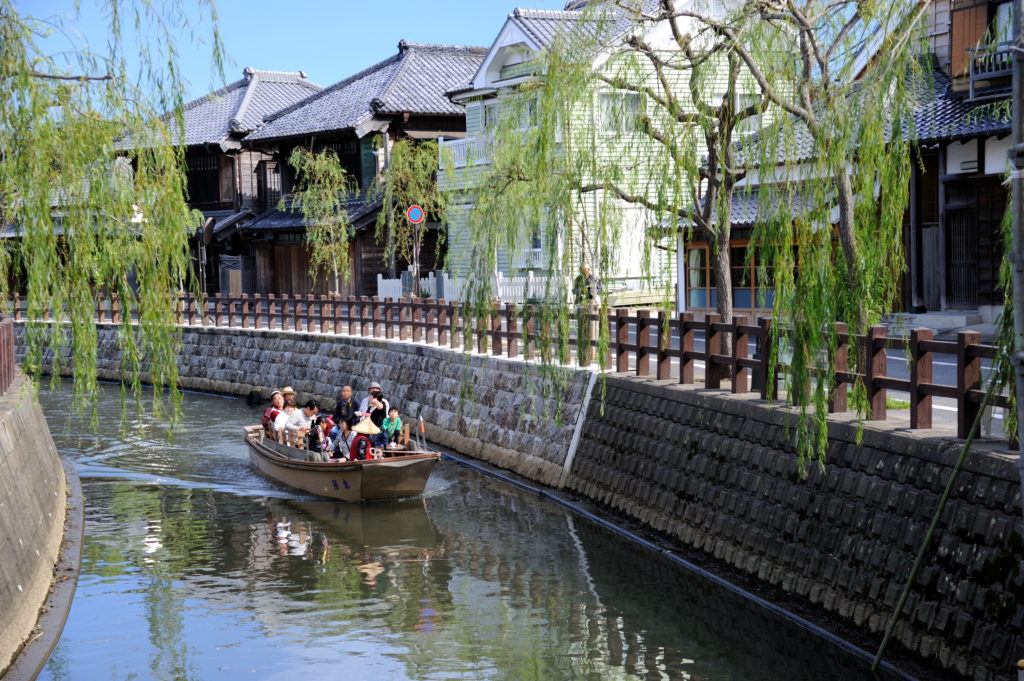 Ingin merasakan sausana zaman Edo? Chiba jawabannya! Prefektur ini punya satu tempat bernama Sawara, bagian dari Kota Katori yang masih mempertahankan bangunan kotanya seperti bangunan pada zaman Edo dulu. Asyiknya lagi, tempat ini tidak begitu jauh dari Bandara Internasional Narita, hanya berjarak 45 menit saja.
Di Sawara, kamu akan menemukan berbagai rumah yang dijadikan toko komersial untuk melanjutkan bisnis turun temurun keluarga mereka. Nah, paling asyik kalau mengelilingi Sawara dengan naik perahu tradisional lewat Sungai Onogawa yang membentang melewati kota ini. Dengan membayar 1300 yen untuk orqang dewasa dan 700 yen untuk anak hingga usia SD, kamu bisa menikmati perjalanan di atas perahu selama 30 menit. Patut dicoba!
Menjelajahi Surga Para Gamers, Tokyo Game Show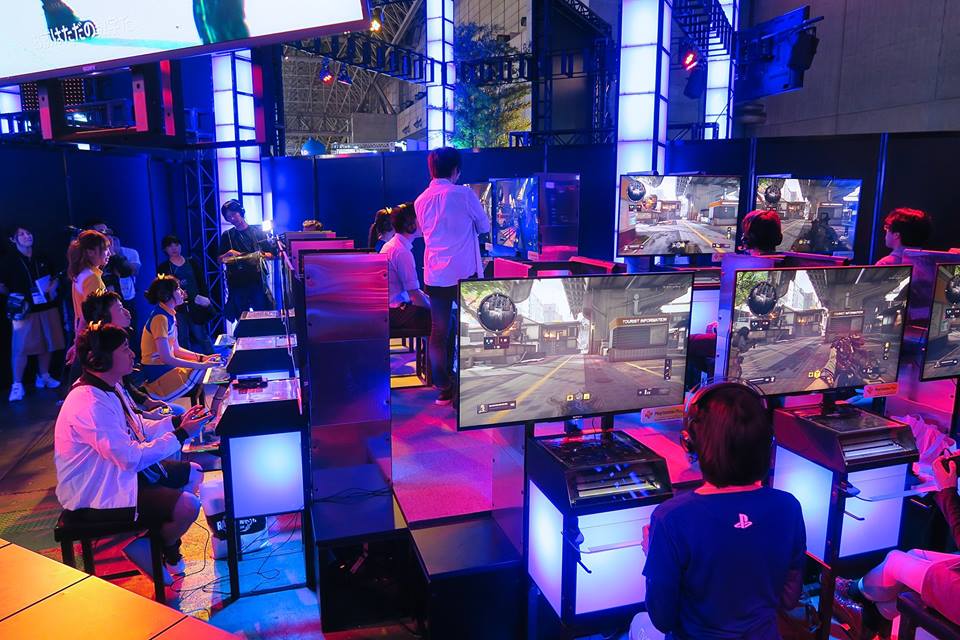 Para gamers pasti sudah tidak asing lagi dengan Tokyo Game Show alias TGS. Event yang digelar hanya sekali dalam setahun ini selalu digelar di Chiba pada musim gugur (sekitar bulan September). Kenapa di Chiba? Ya, meskipun namanya "Tokyo Game Show" TGS sebenarnya digelar di wilayah Chiba, tepatnya di Makuhari Messe, salah satu convention center terbesar di Jepang.
Meski sasaran utama TGS adalah para hardcore gamer, tapi tenang saja, event yang dikenal sebagai tempat diumumkannya game baru ini tetap bisa dinikmati buat kamu yang bukan gamers! Misalnya, cosplay conventions buat kamu oara cosplayer yang ingin berdandan ala karakter favoritmu. Tak hanya itu, kamu juga bisa menemukan banyak merchandise, seperti kursi sempurna untuk orang-orang yang terpaksa menghabiskan waktu lam di depan computer, berbagai pakaian, dan souvenir menarik.
Masuk ke Dunia "2 Dimensi" di Jump Festa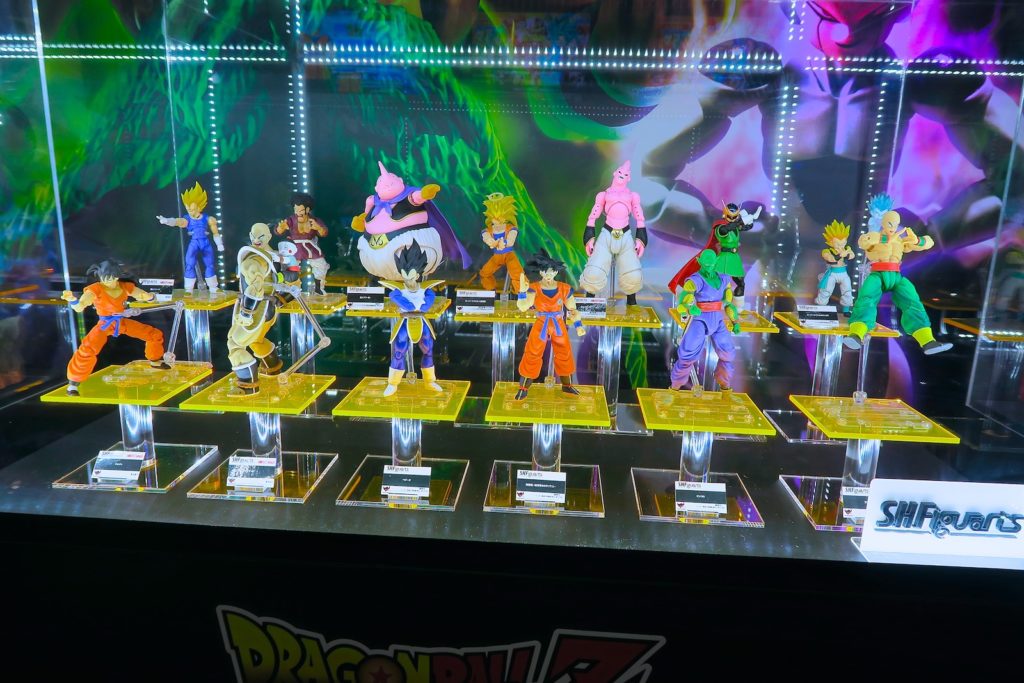 Lebih menyukai shounen manga dan anime dibandingkan game? Jangan khawatir, Chiba punya surga lain yang cocok buatmu, Jump Festa!
Sesuai dengan namanya, event yang digelar setiap bulan Desember ini menghadirkan berbagai info, booth, dan panel seputar manga-manga keluaran Jump, Shueisha, seperti One Piece, Naruto, Dragon Ball, Kimetsu no Yaiba, dan masih banyak lagi. Selain booth manga dan anime kesayanganmu, kamu juga bisa melihat berbagai action figure dan para cosplayer yang berlalu lalang di event ini.
Nah buat fans seiyuu Jepang, bisa juga datang ke sini. Biasanya, Jump Festa mengundang beberapa seiyuu ternama sebagai bintang tamu di acara ini! Asyik kan?
Bagaimana? Prefektur Chiba punya banyak hal menarik bukan? Jangan lupa kunjungi Prefektur Chiba jika datang ke Jepang ya!
The post 5 Hal Menarik yang Bisa Kamu Lakukan di Prefektur Chiba, Jepang appeared first on Japanese Station.