Buat yang bosan dengan suasana kota besar dan ingin mencari pengalaman baru dengan jalan-jalan di tempat yang masih kental dengan suasana jadul dan rumah tradisional, bisa mengunjungi kota Hagi di Prefektur Yamaguchi, Chugoku, Jepang. Kota yang sering disebut kota kastil ini punya julukan dan tempat wisata menarik. Penasaran?
Dilansir dari Japan Guide, Hagi (萩) merupakan kota kastil yang teretak di Prefektur Yamaguchi. Dulunya, kota ini merupakan ibu kota yang dipimpin oleh Klan Mori, salah satu klan terkuat di zaman feodal dulu. Klan yang menguasai Yamaguchi (dulu bernama Choshu) selama lebih dari 250 tahun ini dikenal karena "membawa" Restorasi Meiji di akhir abad ke-19.
Selain dikenal dengan bekas kota kastilnya yang cantik, Hagi juga terkenal dengan seni tembikarnya, Hagiyaki Pottery yang disebut-sebut sebagai tembikar Jepang terbaik. Tak hanya itu, kota ini juga dikenal sebagai kota yang beruntung karena selalu berhasil lolos dari berbagai bencana sejak zaman Edo (1603-1867). Karena itu, Hagi punya banyak sudut menarik yang masih "asli" dan dijadikan tempat wisata hingga kini. Penasaran? Simak uraiannya ya!
Kota Kastil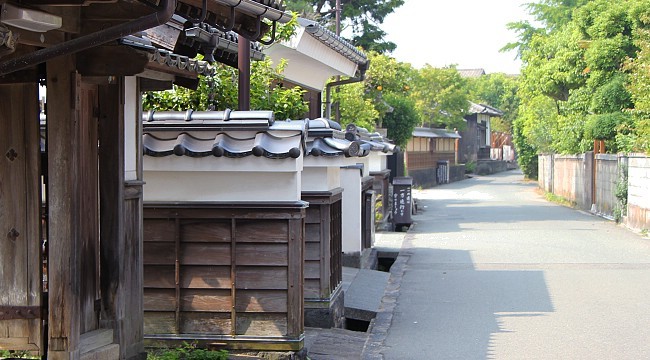 Salah satu keunggulan kota Hagi adalah sebagian bangunan kotanya yang masih menyerupai kota kastil zaman dulu. Dengan berhasil lolosnya kota ini dari berbagai bencana besar, sebagaian bangunan kota ini masih sama seperti dulu. Ada beberapa mansion samurai yang kini dijiadikan sebagai museum dan boleh dimasuki siapa saja, yaitu Kikuya Residence, Kubota Residence, dan Kido Takayoshi Residence.
Kuil Tokoji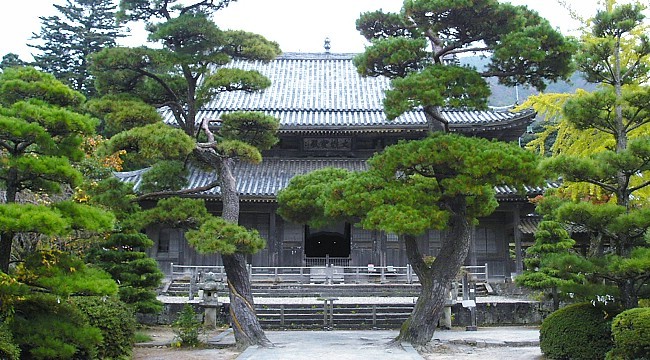 Hagi juga punya beberapa kuil dengan desain yang indah dan menarik, misalnya Kuil Tokoji (東光寺, Tōkōji). Kuil yang dibangun pada tahun 1691 ini merupakan milik sekolah Obaku, salah satu tempat mempelajari ilmu Buddha Zen Jepang. Its beautiful wooden temple buildings stand within the tranquil woods east of downtown Hagi, offering visitors a moment of serenity.
Seperti layaknya kuil sekte Obaku lain, Tokoji memiliki desain yang lebih kental dengan aura Cina dibanding aura Jepangnya. Misalnya saja, saat memasuki gerbang kuil ini kamu akan disambut dengan gerbang berwarna merah yang sangat mencerminkan aura kuil ala Cinanya. Tak hanya gerbangnya, aula utama kuil ini juga dibangun dengan gaya arstitektur Zen Cina dan memiliki "rumah" bagi patung Buddha (Shaka Nyorai).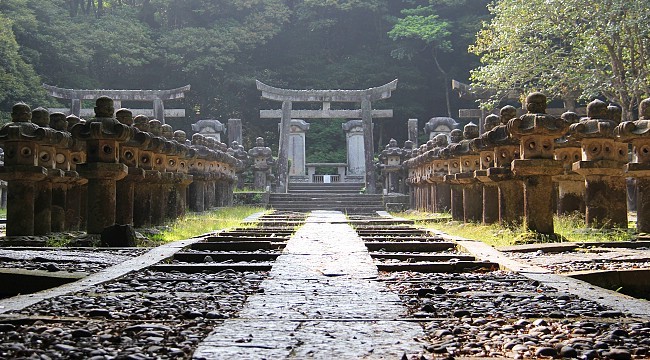 Di belakang kuil, ada makam beberapa daimyo dari Klan Mori yang memimpin Hagi selama zaman Edo (1603-1868). Daimyo yang dimakamkan di sini adalah daimyo dengan urutan nomor ganjil, sementara daimyo pertama dan berurutan genap dimakamkan di Kuil Daishoin. Uniknya, pemakaman ini jauh dari kesan seram. Malah, desain makam ini terlihat mengagumkan. Lokasinya yang tereletak ditengah hutan juga menambah pesona dan kesan spiritualnya..
Hagiyaki Pottery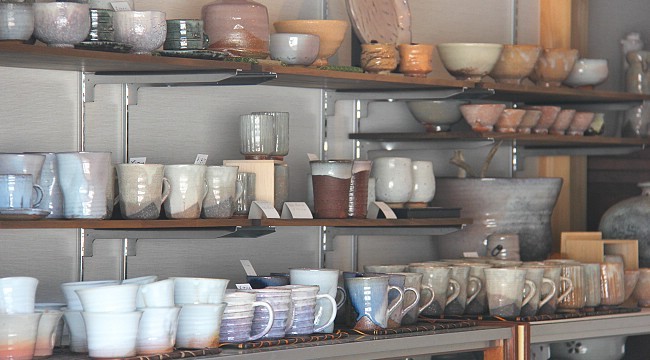 Jika ingin membeli oleh-oleh, bisa nih membeli tea-set cantik di Hagiyaki Pottery. Hagiyaki Pottery (萩焼, Hagiyaki) merupakan salah satu tembikar paling populer di Jepang. is one of the most famous pottery types in Japan. Skill membuat tembikar yang dimiliki pengrajin Hagiyaki Pottery ini tidak sembarangan lho, mereka mempelajari pembuatan tembikar ini dari Korea pada sekitar awal tahun 1600.
Warna tembikar Hagiyaki Pottery bisa beribah semakin lama kita menggunakannya. Hal ini disebabkan karena residu the masuk ke dalam tembikar melalui bukaan sangat kecil di permukannya. Perubahan warna ini ternyata sangat diapresiasi oleh para pecinta the lho, membuat tembikar ini makin populer.
Siap berwisata ke Kota Hagi jika ke Jepang nanti?
The post Hagi, Kota Kastil Paling Beruntung di Chugoku, Jepang appeared first on Japanese Station.