Sweet Potato atau ubi jalar panggang adalah makanan jalanan yang populer di seluruh Asia Timur. Di Jepang, mereka disebut yaki-imo (焼 き 芋). Vendor yaki-imo pertama kali muncul di jalanan Jepang lebih dari 100 tahun yang lalu. Pedagang yaki-imo akan berkeliling kota menjajakan jajanan mereka dari oven besi besar yang dipasang di gerobak tangan dan pekik suara mereka menjadi identik dengan bulan-bulan musim dingin. Ketika zaman mobil tiba, para penjual memasang oven mereka di belakang truk mini. Saat ini, gerobak tangan adalah sesuatu dari masa lalu dan bahkan truk mini pun sudah menjadi langka. Kalian lebih mungkin menemukan yaki-imo dijual dari toko khusus, dan tempat dimana kalian akan banyak menemukan penjual yaki-imo tidak lain di Kawagoe, Prefektur Saitama. Bahkan tempat ini mendapat julukan Kawagoe rumah yaki-imo di belahan dunia timur. Hanya dengan satu jam lebih menggunakan kereta api dari stasiun Ikebukuro Tokyo, kota ini membuat perjalanan sehari yang ideal dari Tokyo.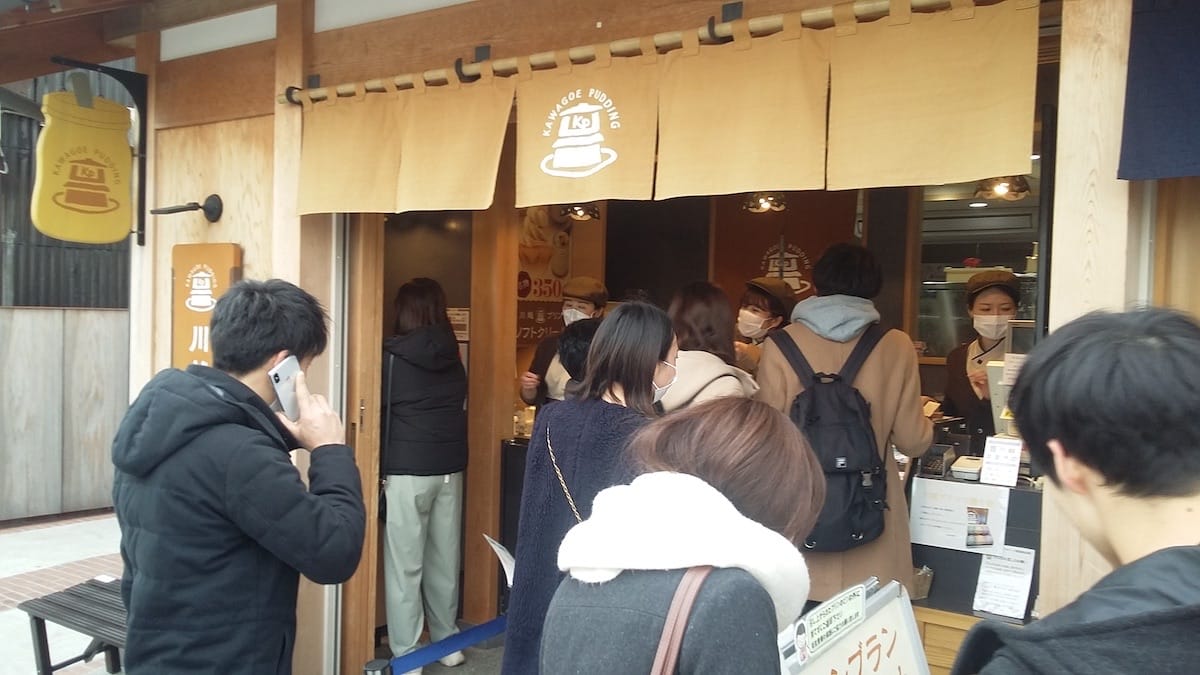 Daya tarik utama Kawagoe adalah kiblat yang nyata bagi siapa pun yang memiliki sweet tooth. Kalian akan menemukan toko-toko yang menjual keripik ubi jalar, es krim ubi jalar, kopi ubi jalar, dan bahkan bir ubi jalar, yang diseduh di Coedo Brewery setempat. Jadi wajar saya jika sampai ada julukan Kawagoe rumah yaki-imo.
Cicipi ubi jalar yang baru dipanggang dan kalian akan memahami mengapa mereka begitu populer sejak lama. Ubi jalar memiliki rasa yang lembut, dan tekstur yang halus seperti beludru. Mereka manis, tentu saja, tetapi tidak memiliki aftertaste tidak menyenangkan yang cenderung kalian dapatkan dari makan cemilan manis.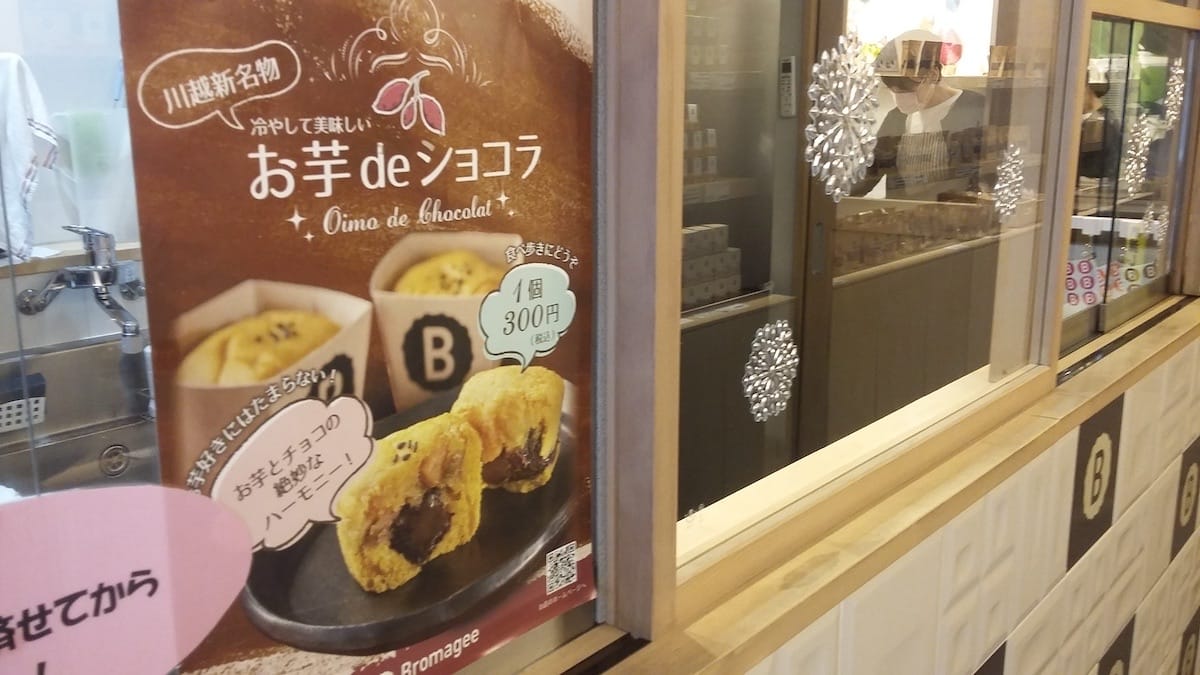 Seperti banyak tanaman yang dulunya eksotik yang tidak banyak diketahui, hanya segelintir spesies kentang yang menjadi terkenal di luar negara asalnya, sehingga ratusan jenis lainnya benar-benar belum ditemukan dan tidak dihargai. Hal yang sama berlaku untuk ubi jalar, yang berasal, seperti semua kentang, dari pegunungan Andes di Amerika Selatan.
Di Jepang, ada beberapa spesies ubi jalar yang sangat populer. Salah satu yang paling terkenal di antara mereka adalah kintoki-imo (金 時 芋), atau ubi jalar golden time. Kintoki-imo adalah ubi jalar klasik. Jenis ini memiliki tekstur hangat dan rasa mewah yang pasti akan membawa seleramu ke dunia yang lebih tinggi. Hanya dengan memakan satu saja cukup untuk mengisi perut kalian berjam-jam.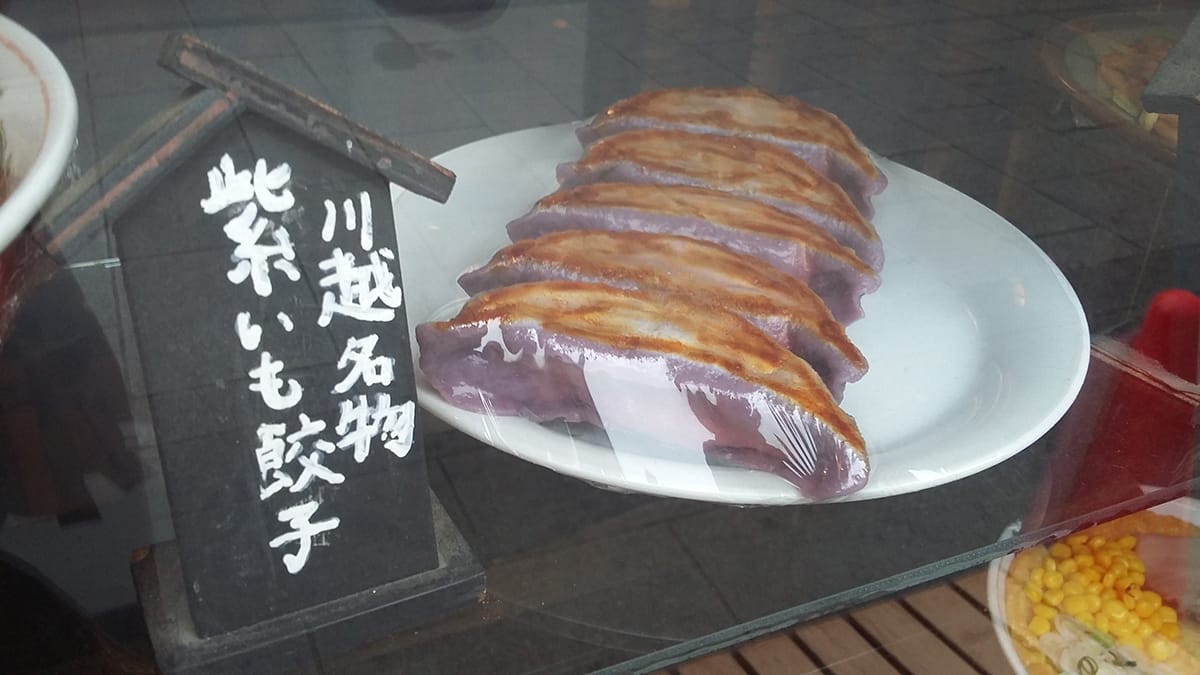 Jenis favorit abadi lainnya adalah anno-imo (安納 芋). Jenis ini dikemas dengan karoten, yang memberikan warna oranye yang dramatis dan kaya. Anno-imo memiliki tekstur yang meleleh di mulut kalian, karena lebih lembab daripada kebanyakan varietas ubi jalar.
Anggota keluarga ubi jalar yang paling menarik perhatian mungkin adalah beni-imo (紅芋), yang merupakan ubi jalar paling umum di Okinawa. Beni-imo sering dijadikan bahan pembuatan kue dan dapat langsung dikenali dari warna ungu yang mendalam, bagian dari apa yang membuatnya menjadi makanan super kaya antioksidan. Warga Okinawa akan memberi tahu kalian bahwa salah satu alasan mereka memiliki harapan hidup paling lama di Jepang adalah pola makan mereka yang kaya nutrisi seperti beni-imo.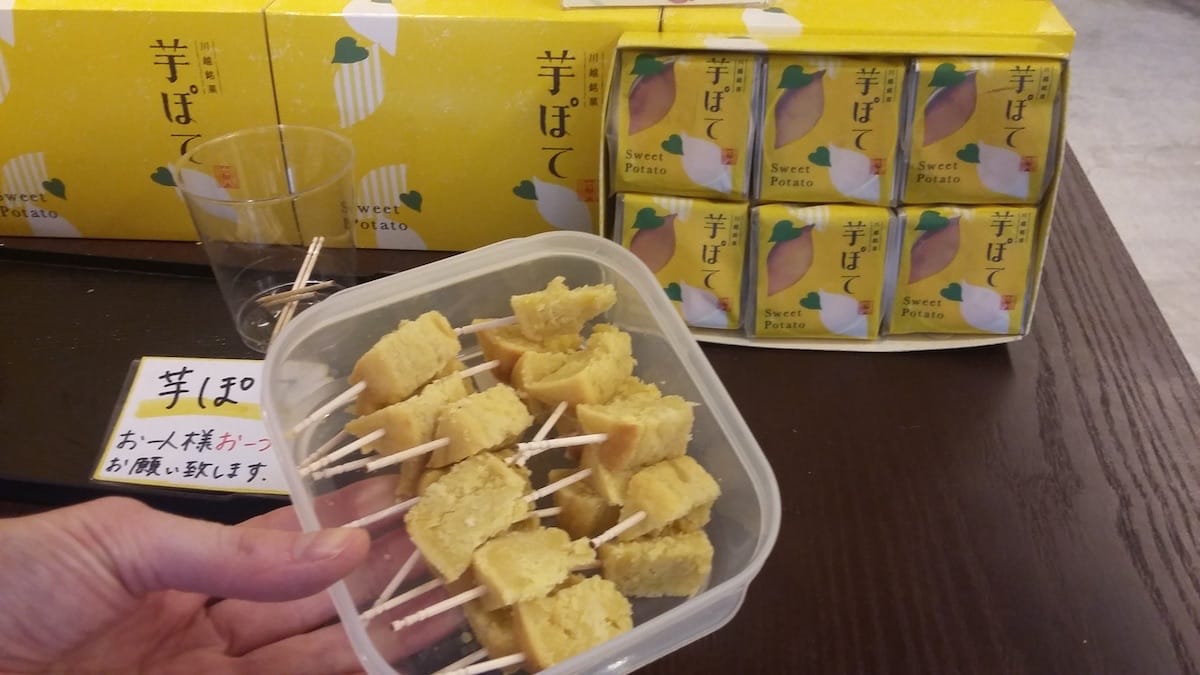 Selain Kawagoe rumah yaki-imo, tempat ini juga memiliki lebih banyak hal untuk ditawarkan. Setelah kenyang dengan ubi jalar, jelajahi Confectionery Row (菓子 屋 横 丁, kashiya yokochō) dan kalian akan menemukan selusin toko manisan yang menjual makanan ringan kuno seperti sirup beras, yang harganya tidak lebih dari 50 yen . Gang ini populer di kalangan wisatawan, yang datang untuk menikmati suasana nostalgia.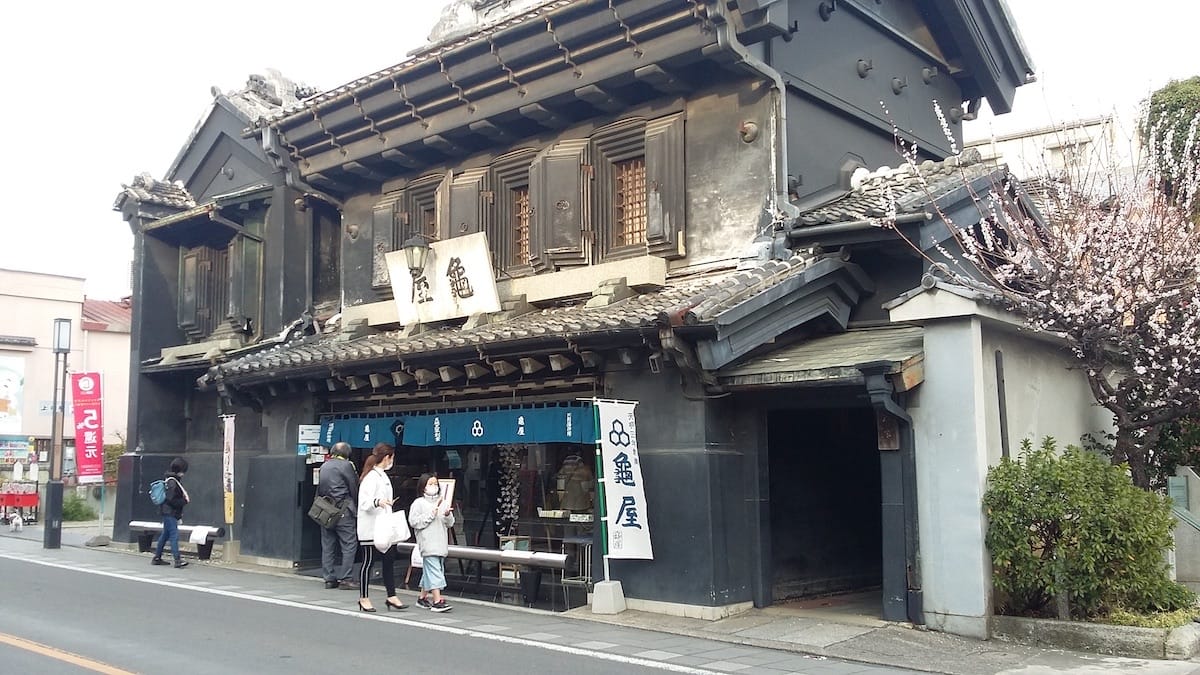 Di samping manisnya, Kawagoe juga dikenal karena banyaknya arsitektur dari periode Edo (1603-1868). Jalan Kurazukuri (蔵 造 り の 町 並 み, Kurazukuri no machinami) dipagari dengan gudang tradisional yang dibangun dengan gaya yang disebut kurazukuri. Pedagang kota mulai membangun gudang kurazukuri setelah kebakaran hebat yang menghabiskan banyak distrik perbelanjaan kota pada tahun 1893.
Gudang-gudang Kurazukuri dirancang untuk tahan api, dan karena Kawagoe lolos dari kehancuran Perang Dunia ke II dengan hanya kerusakan kecil, mereka menjadikan kota ini tempat yang tepat untuk menikmati suasana Jepang pra-industri. Kunjungi Museum Kawagoe Kurazukuri, yang terletak di salah satu gudang tradisional ini, dan kalian akan mendapatkan wawasan yang menarik tentang bagaimana pedagang di zaman Edo hidup dan bekerja.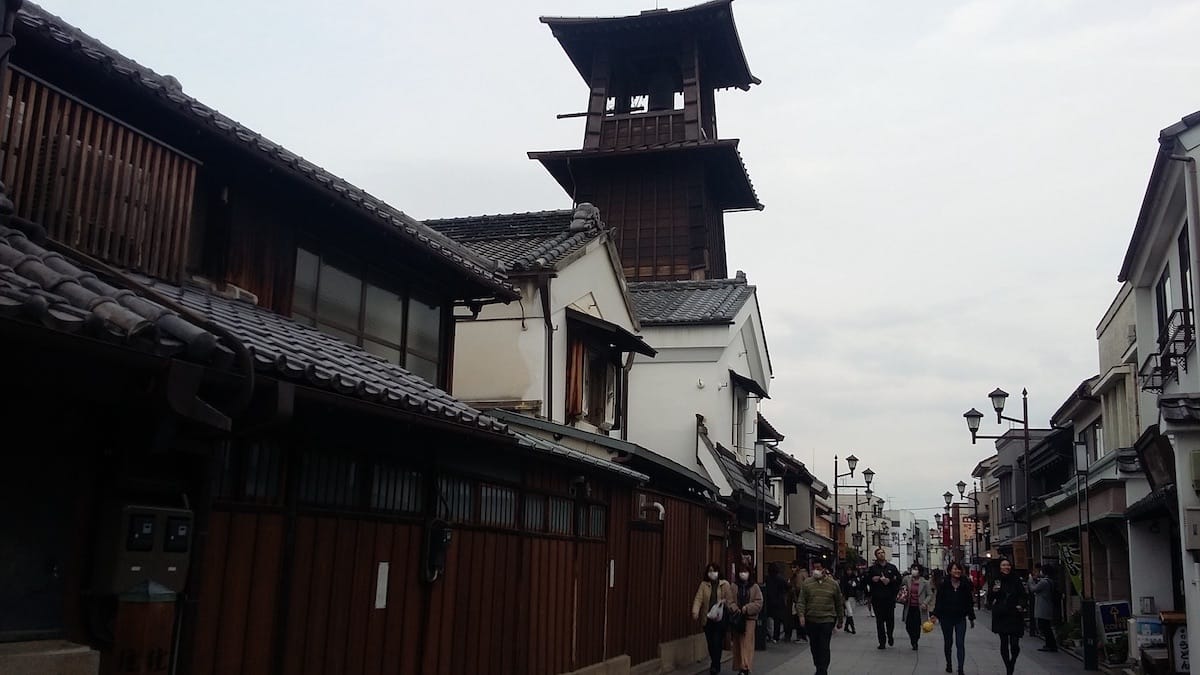 Tidak lupa pula untuk mampir ke Bell of Time (時 の 鐘, Toki no kane), menara lonceng yang awalnya dibangun antara tahun 1624 dan 1644. Struktur yang sekarang dibangun pada tahun 1894, hanya setahun setelah Kebakaran Besar Kawagoe. Kawagoe rumah yaki-imo dan tempat bersejarah ini hanya lebih dari satu jam dari Ikebukuro di Jalur Fukutoshin. Tiket sekali jalan akan membuat kalian mengembalikan 760 yen.
The post Kawagoe Rumah Yaki-Imo Dunia Timur appeared first on Japanese Station.